We have all this leftover maple plywood from doing basement stairs. any ideas? I had thought of a set of shelves.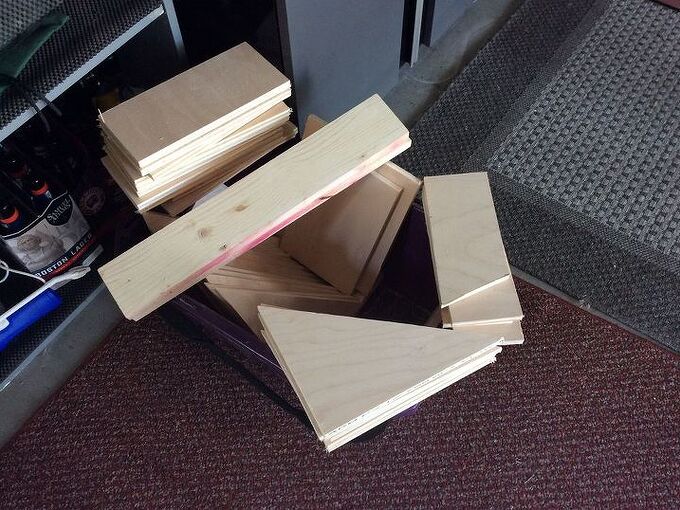 I recently found a round wood frame and want to mount this piece my mother made years ago so that it can be passed down to my grandchildren. I bought a piece of... See more
The hot water tap has stained a rusty orange colour onto the marble countertop. How can I remove this stain? Dianne