This side table is all tiger oak. How do I remove old water stains?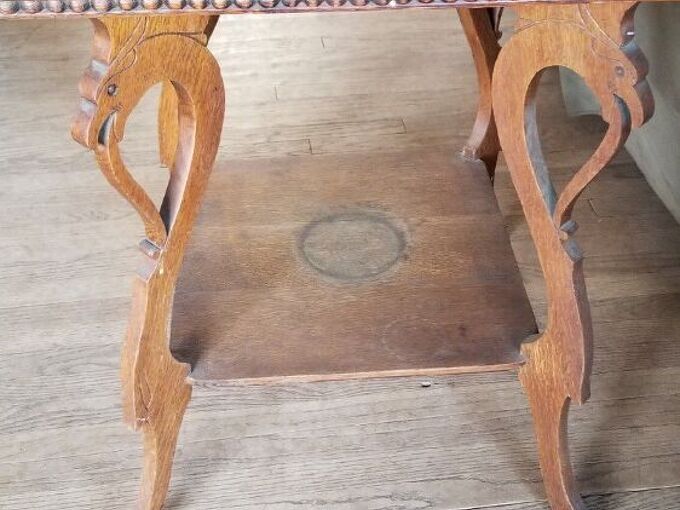 The hickory & some oak trees late summer were FULL of webs from the bag worms. They are so high there is no way to spray or pull down. Is there a way to prevent next year?
I live in the country. I have cleared shrubs & such from house. I have 8 various sizes of rescue dogs. I can't use poison, but it is a constant battle to keep the critters out of the house. Barbara