We had cats and they urinated in rooms. The cats are gone and the smell is still there faintly. Re removed carpet and padding. How do I get rid of the smell. Also it's in the basement. I bleached where there litter box was, but sometimes when I walk in the door I still smell it. The cigarette smoke lingers also. It's been over a year since I quit. I would blow the smoke in the stove hood.
I want to make a memory box for my granddaughter. It need to be large but not too large for her to carry around. She started college this year.
The mantel will be gray also. How can I figure what bricks to paint.
I want to paint two night stands. I need to remove the stain. I don't want to use a sander.
I saw a upcycle project with a file folder holder- it was clear. It was one of the one you can put it on the wall. I can't find the project. I think it was hometalk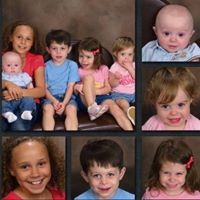 Angie Forster