I've removed most of the shine from this table, but I need ideas about what to do next. Please help!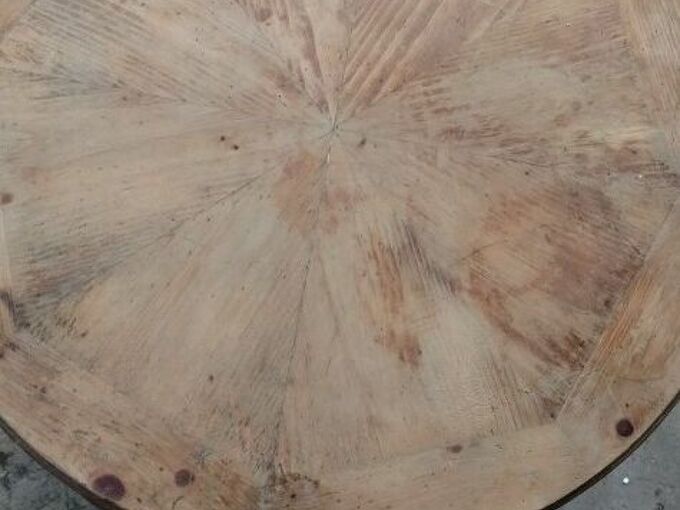 We have painted our cabinets probably 4 -5 times in 21 years. I plan to move the handles to the bottom of the cabinet to update them a little. We would like an alternative to paint and need cheap tips and/or suggestions. Thanks so much!
We don't want to "cool" our kitchen throughout the day, so need ways to block the kitchen while still having a nice appearance. Please give easy tips or suggestions. Thanks in advance!
We had a genius idea years ago to put ceramic tile in our bathroom "ourselves." We "later" realized the shower gets moisture, which produces mold...at least in our bathroom. Lesson learned, but we still have mildew. We can't remodel the bathroom, so we need alternatives. The grout was never white, but creme as I'm pointing to in the picture. I've tried Comet, vinegar and a couple of other things with no real success Please help! Thanks!
We painted brown over our cabinets and it has been peeling and has created a big mess! The original cabinets are wood. Please tell me what suggestions are available.
We won these items in a storage unit. These dresses are very interesting, but have some stains on them around the neck area, chest and other areas. What would be the best and cheapest way to remove the stains? Any suggestions or tips are appreciated!
We bought some vintage dresses and costumes in an auction. The clothes have been in a trunk and smell really old. They are lace and very delicate material. Please help!
My daughter's share a room. They both want their "space" apart from each other. 😃. Since they have twin beds, we need practical ideas for dividers. Please help!Thanks so much,Yolonda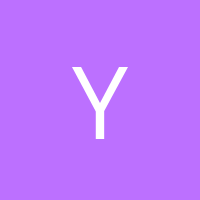 Yolonda