We have had a leaking basement fixed, but it still leaks in the corner. The company is saying our tiles are clogged and they have to clear them out down the whole side of the house. Does anyone know if this is the best way to repair this or should they be replaced? Has anyone discovered there is an easier fix?
About 3 weeks ago we had the basement dug out on part of the side and back of the house. The dirt was high after the work, but the workmen said it would sink over the next month or so. We've had a fair bit of rain these last 2 days and here is what happened, does it look normal?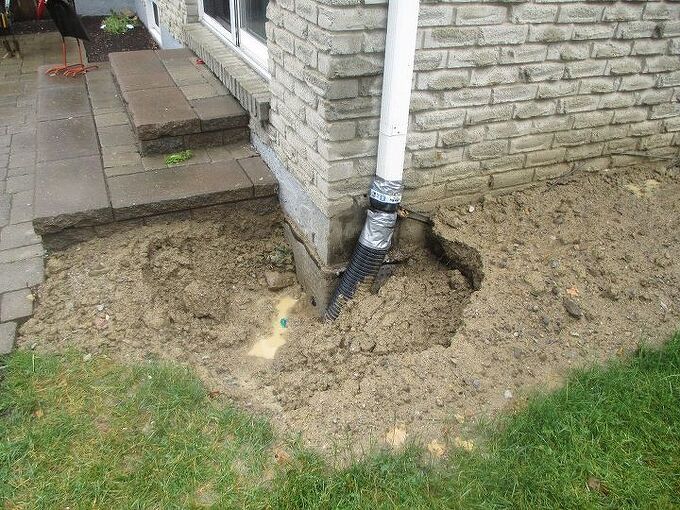 I'd like a garden. It is about 12 foot long and about 3 feet wide. What shrubbery plants might you suggest? I'd like some nice colour in there too. Our house is grey brick. Kathryn