Is it possible to temporarily secure a free standing privacy lattice to concrete without drilling holes into concrete ground? 48" with four panels.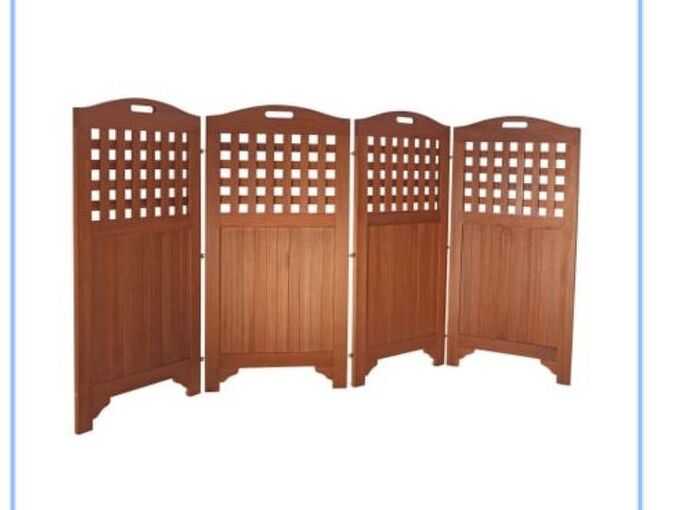 I think this was some type of sewing cabinet/dresser? It may have been altered-(the shelves may have been added by previous owner). Anyway, it is on it's side, I am thinking I may need to add more photos . The little square openings are for cute drawers, I have these, they have all been painted. I would love to know what it's original use was. I think this would be great for craft storage, cleaning supplies, mini mud room type organizer. I am open to ideas with or without the drawers .....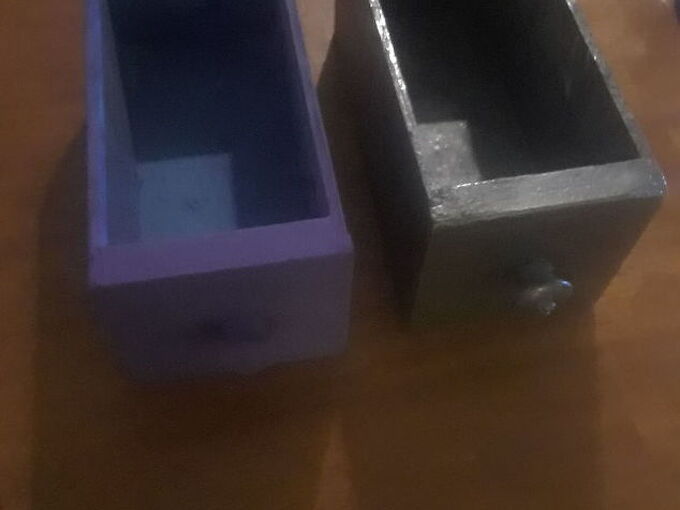 I want to make it look nice and useful at the same time. The garage is unfinished, and there is tons of storage space. I would love do a a "fake" window , perhaps with a mirror, or perhaps do half a window, and leave some of the space available for hooks or something . There are two of them, one in the back, and one on the side. Any ideas are welcome, even if totally different than mine.
I am not too concerned with the actual garbage cans. More so interested in making the area around it and leading to driveway nicer. I can easily get rid of the weeds that grow near it, but looking for ideas of what to plant , or perhaps some kind of rock border around it. And also, ideas for plants/flowers in driveway area. Any ideas /recommendations on how to add a little color to the shaded area in the background would be great. It really gets almost no sun due to the large tree there.
My patio has small depressions in it, which has always been an issue when it rains. However, I would really like to use the areas around it to plant. No matter how small an amount of water I use, there is no where for the water to drain. I can definately add a rock border in front of the garden. But my main concern/interest is what I can inexpensively do so I don't have to have a flood in the areas pictured afterwards?I am a total amateur, so please feel free to critique anything, and definately let me know what kind of better pics/views I can share.
We are finishing the basement, and for the life of me, I cannot figure out what these wooden poles are called. Just want some ideas on how to paint them/stain them. that area will be a light grey, and the bench/storage underneath not sure yet. totally open for any and all ideas! thanks! Maleah Jo
About meI recently moved from Chicago to a cute area near Milwaukee, Wisconsin. It is called New Berlin. I never imagined I would have fallen in love with gardening and nature. I am a true amatuer in gardening, and am looking for friendly advice.