I live in a very small house 815 sq. feet total. My pieces are all garage sale, and/or recycled in some way. I have an old mantle/fireplace on one wall (that is portable and I have moved it around) I bought a buffet that I intend to paint and refinish with lots of storage in it. I have a smallish recliner off white leatherish, a ugly but comfy Flexsteel Sofa in brown, rust, gold colors, I have an old painted 4 drawer chest I paid $5.00 for at a yard sale, dovetailed. I have a rocker that looks like a Mission style, and an ottoman that was probably part of a sofa set at one time and an end table next to my recliner with drawers in it for storage, a flat piece end table with one drawer at the end of the soft with a lamp on it, a little square tall table with a lamp (same style) lamp on it behind my recliner. I Have dogs and don't think a white or ivory slip cover would do well on my sofa.
I recently replaced all the floors in my house with Pergo floors, and I have two "oriental red" runners going across the floor, one in front of the sofa, and one from the front door to my recliner.
When I look at your pictures and how you have so much furniture in the rooms, I feel like I just should clear out everything and start from scratch. Do you have any ideas for me?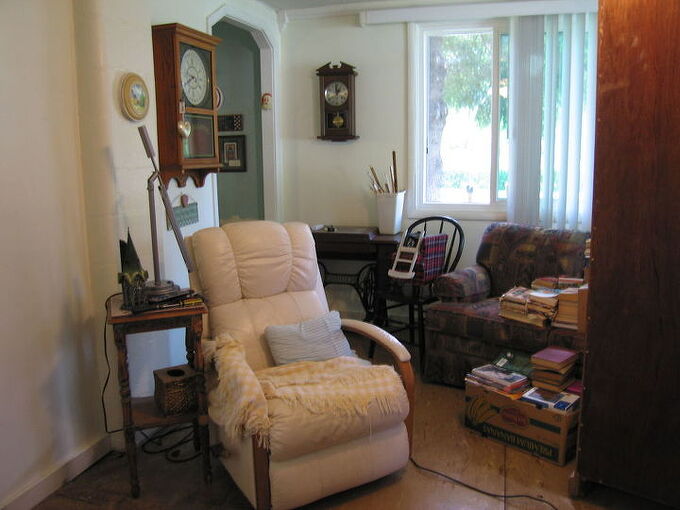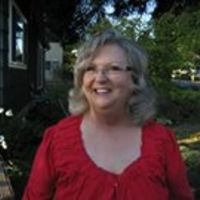 Jeannie Andrews