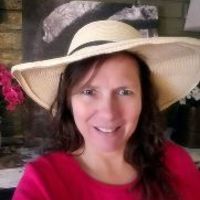 Jeanne Johnson Ortego
About meI have completely remodeled two houses, acting as my own general contractor and doing a great deal of the work myself. I have refinished every wall, ceiling, and floor in one of my homes. In the next one, I did all of that except one room, where I had carpet installed.
I am also adept with hand and power tools, although sometimes lacking the upper body strength required to use some of them. In addition, I can paint and refinish furniture, wire a lamp, or replace electric outlets and switches. I can also do simple plumbing repairs. I posses excellent spatial awareness and mechanical ability, so putting things together is easy for me to explain and do. As a certified teacher, I am an able tutor, whether it be over the phone or in person.