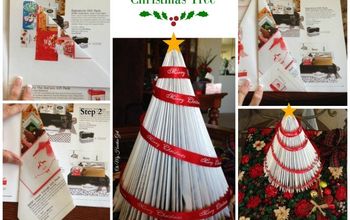 Want a quick little Christmas tree for a table decoration? You can make a tree by folding a magazine, leave unpainted or painted, sprinkle glitter if desired, add a ribbon and a star for a quick and fun decoration.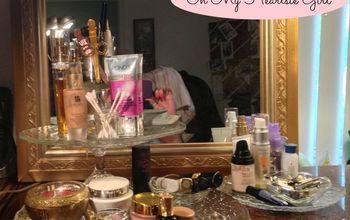 Up-cycled Makeup Tray is made of 2 glass plates and a wine glass and the possibilities are endless!!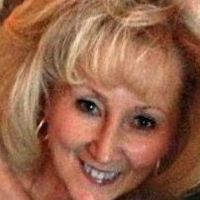 Karren Haller
About meI started blogging in about 2009, I found Pinterest (which I love) and Polyvore, Twitter, Facebook. I have an appreciation for sewing, cooking, baking and gardening and I love shabby chic, vintage, retro, accessories.I love a new craft challenge and always looking for projects I can share or use in my home.