Bedroom needs new look. Arranging it is difficult. My husband doesn't like window behind headboard n the old layout with the outdated bathroom makes it even harder. What can I do besides omitting the clutter.at wit's end on this with no more ambition. It's relaxing but boring as well. It needs to feel fresh n welcoming, yet be able to each have a nitestand or place to set stuff.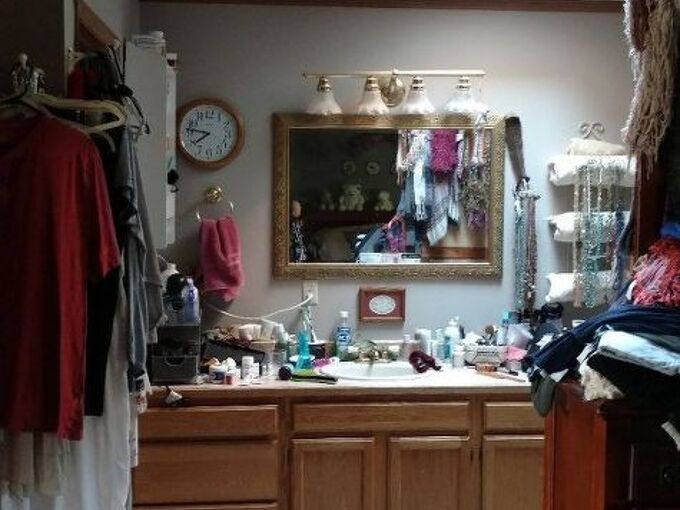 Out and use when it's separated from common use area. There is a hot tub n pavers in place.rest is pretty bare.
I saw where you painted your kitchen cabinets and noticed the tile backsplash. Was it already there or did you do it. Did you just put it up on the sheetrock or did you have to cut out that part and apply cement board? I put up stick on vynal tiles in mine, but it's just not quite cutting it although it looks nice. Moisture tends to loosen the sheets and I'd rather have real tiles. Rikki