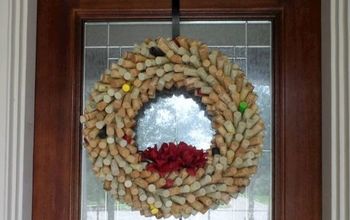 I am a wine drinker, I mean I really like my wine. So like most people, I mean those who choose to keep their corks rather than throw them out, I "stored" my corks in decorative glass hurricanes, bowls, whatever I could find to hold them. I always had the intent to do something with them.I've made yard stick bulletin boards & place card holders but this was my favorite ever – a wine cork wreath. This wreath takes a little time but will last as long as you want. Mine weathers the elements on my front door & even made it through a move with very little damage that I was able to fix easily.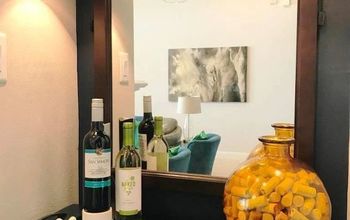 I have a lot of serving trays already but each of them serves a specific purpose. Which brings me to why I wanted this one in particular. Wine, specifically wine storage & serving.In our current home we have a little niche that we keep our wine & wine gear in. Here's what it looked like when we bought the house. Pretty plain.Truth is, I have a love hate relationship with niches. They're okay if they have a purpose, but whatever you do with it has to look like it "belongs".When we first moved in, I wasn't sure how we'd use that little space. But after living with it a while it made perfect sense - a wine bar!!!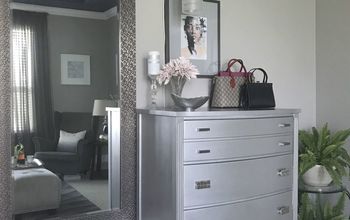 Several years ago my grandmother gave me her old high boy. She was running out of space but didn't want to get rid of it & knew that I would keep it & take care of it. She's had this with a full bedroom set for at least 50 years - AND she bought it 2nd hand back in the 1960's!I wanted to give a little face lift for a while, but didn't want Grandmother upset with any changes I might make.Finally, when we moved to a new home & I gave our master bedroom a makeover this piece was 1 of the 1st things I knew I needed to tackle.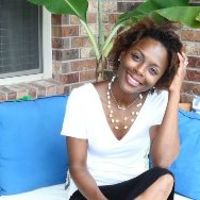 N'Ckyola
About meI love food & wine, paint & power tools. I am a creative introvert on a mission to rid the world of builder beige & furniture sets.