How to clean faux wood 2 inch slay blinds. Cheaper to clean than buy new ones. Haven't been cleaned for several years, rental property.
I have this lighting in the soon to be man cave. It used to be a tax office hence the lighting. Can I put dimmers on the light switch? Stained glass spray paint the outside of the plastic insert might be fun but hazardous?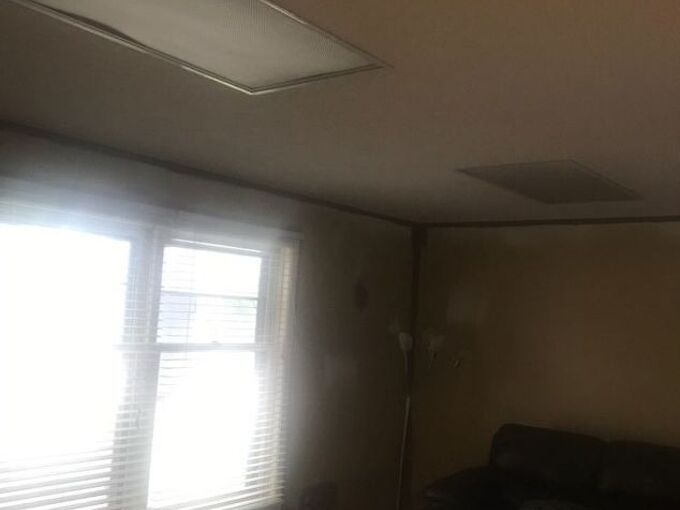 This house is an 80's house all wood work except for kitchen has been painted. The ceiling in the family room has oak beams every 36 inches or so and there is an oak rail on each side of the 4 steps going into the kitchen wrapping aroun to the wall. Then one wall is Zbrick with a bay window in the middle, also oak trimmed then island and kitchen cabinets are all oak ewwwww ideas paint? Darker stain? Burn them lol? Lisa