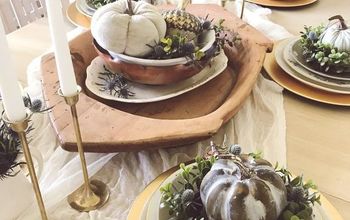 With each move, I found the need to purge and minimize as much "stuff" as possible. This has included everything from clothes to home decor. When things have been stored for more than a year, you pretty much know you can live without it. As we started living with less, I noticed the biggest change happening in my heart. I realized that happiness, contentment, and joy come from within—not from stuff or external circumstances. I'm sure everyone has heard of a capsule wardrobe. With the changing of the seasons, I started thinking about our decor and realized that over the years I have created my own "decor capsule" without even being truly intentional about it. Now that we are in our new home (with no more moves in sight), I want to be more intentional and continue to keep only a small collection of decor that will easily mix and match with each season.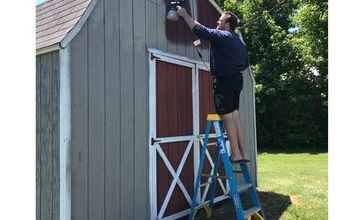 After a few long months of renovating the interior of our new home, we finally made our way outside. I'm so excited to share our mini-barn makeover with you today!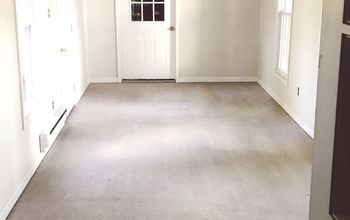 Our breezeway renovation is still in process, but I couldn't wait to share a progress update. Truth be told, this room had a bit of a smell to it I couldn't get rid of and removing the carpet did the trick!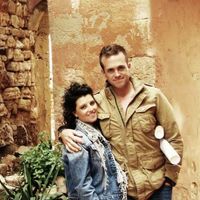 Amy Mings
About meMaison de Mings is a lifestyle brand founded by Mat and Amy Mings in 2016. After spending years traveling the globe, the couple decided to combine their passion for the timeless elegance of the Cote d'Azure with the rugged simplicity of rural America. Maison's mission is to bring its classic, heritage inspired handmade pieces to the heartland of America; and its vision is to inspire others to make memories of a life well lived, and to share those memories with their friends and family.
Amy Mings is the designer and creative force behind Maison's designs. An accountant by training, Amy's keen eye for detail and unique ability to bring order and lightness to any space allows Maison to truly maximize the space in which it works. After spending time in Provence for her wedding and honeymoon, Amy developed a deep and abiding passion for the area, and France generally, and uses those affections to form the basis of her designs.