I've had this chest for about 20 years now. I've always kept my children's keepsakes in it and want to continue to do so but between the kids and a cat years ago, it is dire need of new covering. The base is some kind of board that's rough with groves in it so I don't think it would look good painted. Maybe cover in fabric? I need some ideas please!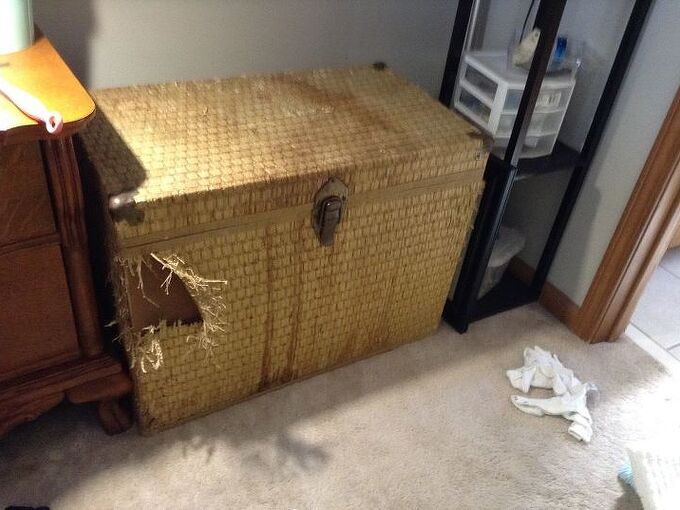 Can anyone ID this little guy on my red passion vine plant? I love, love butterflies, so I hope I see more!! Usually I see adult gulf fritilaries (SP?) on my purple passion vine, but I have never seen this type of cat. THANKS!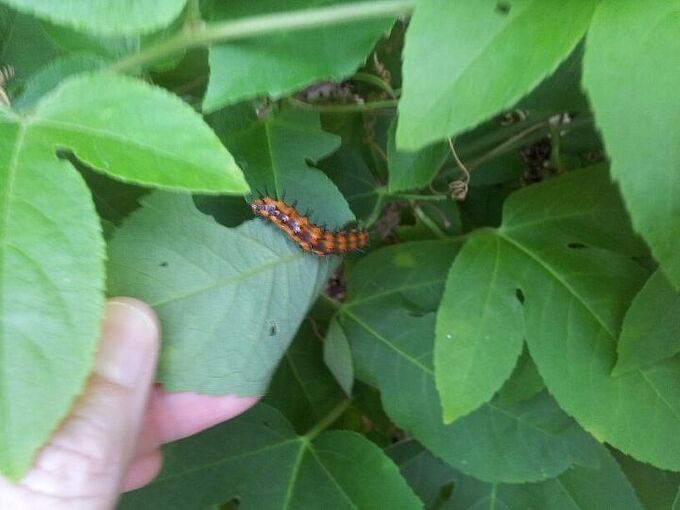 I'm sure this question has been asked before but I cannot seem to find it. I've searched the gardening sites and I'm totally confused about what this could be. The same thing happened to our cucumbers last year and I would really hate to lose this year's crop and I would most certainly like to halt this if it's in the soil. I use Garden Tone and Fish Emulsion as fertilizer. We use drip irrigation but haven't had to use It much this year with all the rain we've received. The plants are still producing beautiful cukes but really worried because last year's plants became so ugly that I ended up pulling them up. I'm stumped! Thanks in advance
I have a wonderful cucumber plant in a container that is growing whopper cucumbers but some of the leaves look like this what could be the cause?
I saw the pink and white flowers while walking in a graveyard. They are bush like and some were over 5 foot tall. The little blue flowers are a very short ground cover.
Hi I need help with our trampoline we have sand under it at the moment. I need ideas as to what I can put under it instead of sand. I have two boys so I need it to be kid friendly & easy to look after.
A neighbor gave me cuttings off their plant that appears to be in either the cactus or succulent family. I would love to know what it is. Any ideas?
What is this plant? My husband attended a banquet today and these were used for the decoration. Apparently the sponsors didn't want them back because he came home with 3 of them. I love the color and lushness. Is it Kalanchoe?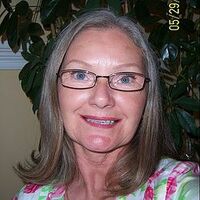 Juanita J
About megrandmother to 4, mother to 3, christian, graduated high school in 71', worked for 30 years in 1 profession. Now I do what I love most, grandmothering and gardening.