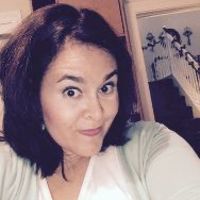 Jacque
About meI guess I've been a DIY'er for most of my life...I can't recall ever wanting to throw stuff out because I usually find ways to use things in the most odd places. I've made window boxes with the wood from an old bed frame & my husbands battered tshirts (and a few other items including old pillow stuffing).
I usually have a project going while I'm thinking of 10 more!! Amirite?! All on a budget since I've been disabled since age of 35 with an auto-immune disease. I find myself to be so fortunate to have been able to raise my own 2 kids with a loving husband.
My husband says there is not a blank wall in our home, yet he's always happy to help cut wood there or install something here.
Hmm what shall I do next?!
I love Hometalk for all the ideas!!!
I need to post more of mine here in the future. Bye!