I bought this wooden storage unit for all my music CD's.I'm no longer in business but I'd like to still utilize this nice wooden cabinet.The drawers are all the same size.What ideas can you come up with?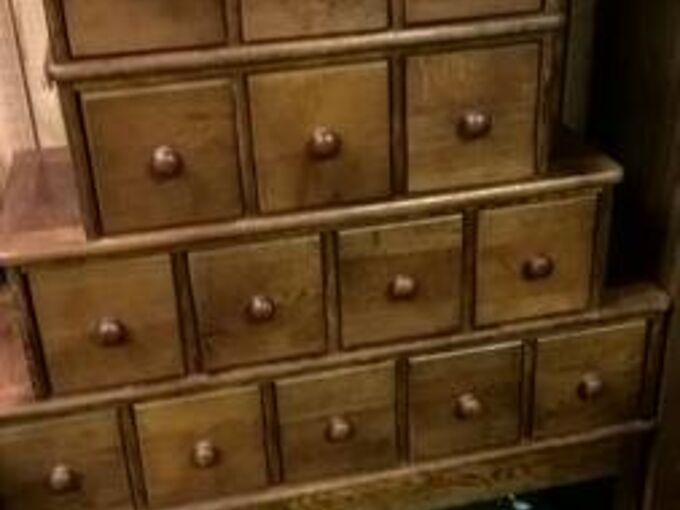 My lawn is 50 years old and I was tired of fighting the weedsso today I'm getting a new lawn.They removed my old grass, added soil and leveledand now they're laying the sod.I know that I need to water the sod every daybut does anyone offer any suggestions for adding anything elseright away like Milorganite or fertilizer or weed preventives?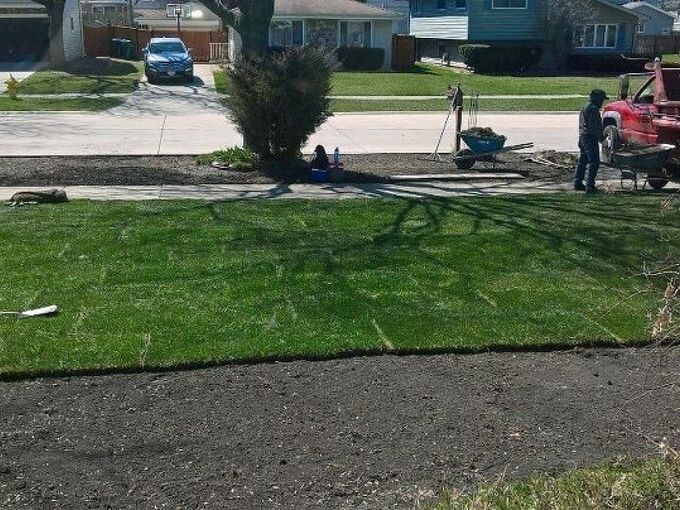 I have new carpeting and when redoing one of my bedroomsI noticed two dark black spots on the carpet.I found out it was actually something very sticky like tar!I tried using hairspray...nothinggoo gone...nothingWD-40...nothingthen I tried 70% rubbing alcoholand it removed every last trace!I found two other places of the same sticky stuffand the alcohol took that up too and it was months old!Make sure you get the 70% alcohol.
I've been wanting to remodel my kitchen for over two years now,I have the money to do the job but I'm terrified to hire anyone after hearing all the horror stories out there.I need to take down a non load bearing wall, replace cabinets,make an island and new flooring and lighting.I already have all new appliances so I can save money there.I don't want to get ripped off so I contemplated doing the work myselfbut I babysit my Grandson full time.Do you suggest hiring a designer or going tosomeplace like Floor, Tile and Décor or Home Depotor should I look for someone who does side work?
I've inherited some antique furniture from my Father and I'm going to be sellingmost of it but I don't know what style some of the pieces are.The sideboard buffet was made by Ottawa Furniture Company in Michigan.The carved corner chair is very unique,there's also this cabinet?
I took apart the dog's bed and washed it with her blanket,The bed insert has cut up pieces of foam insideand part of it tore open in the wash.I had to gather the foam pieces from the washing machineand I refilled the form and sewed it shut.My problem is the foam pieces got stuck to the blanket,I thought maybe drying it would help, I didn't use any softener or sheetsand they're all still stuck to the blanket.I'm trying to dry it again this time using a Downy sheet,if this doesn't work what do you folks suggest?Thanks!
My Father just recently passed away and he had two beautiful red hibiscus plantsnext to their front door. The plant is over 6 feet tall.I would love to have his hibiscus come up every year at my house.I took a cutting of the plant about 2 feet long with a few flower buds.I placed it in a large vase with cold water and it recovered right away.One of the unopened flower buds even opened.My question is should I cut more of the branches and stem off and replant those too>Should I leave it in the water until it roots or should I just plant it in the groundwith some rooting hormone?Also once it's growing outside will I need to cut it down each winter?
I planted a blue plum tree last year.
It's doing great but I'm unsure of how to trim it.
There's a low branch on the right side, I don't want it to grow into
the neighbors yard, should I cut that branch off?
I also have a 30 yr old Apple tree (2nd pic )
that's become overgrown and out of reach.
I don't believe in spraying chemicals so we always have bug ridden apples.
It's a shame too because some of the apples are huge.
Any advice about either tree would be helpful. Thanks.
My Grandson has a bean bag chair that he no longer uses and I hate to throw things away.
Does anyone have some ideas about what else I can do with these beads?
Thanks, Deanna Deanna