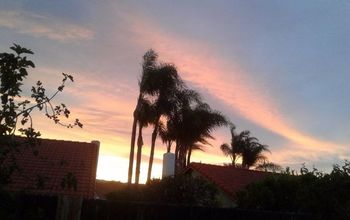 Keep a paper (hard) copy of all your contacts or any other Notes, Lists, Reminders, etc. Here is why: I woke up this morning, turned on my tablet and my email had vanished along with all my contacts . . . AGAIN . . . I went through this with the cell phone people too - some rookie lost all my contacts and WORK RELATED PHOTOS - (photos at least I had already emailed to work, thank goodness.)After numerous calls between 3 entities all blaming each other for the problem, and the first person that I let "hop on" to fix, lost even more features, and 7 hours and 45 minutes later I was 1/4 inch from tossing my tablet out into the yard like a frisbee . . . 🚀Magically, I somehow fixed myself . . . So much for "tech support"- don't get me wrong, I have lots of friends in IT - not everyone is well trained or even honest and I do not want to lump the bad with the good - they obviously need more training. So do yourself a favor and print out the important stuff every once in a while, better to have a paper copy than nothing at all. Or back up or whatever you do to protect your stuff - no sense in losing a day of your life or more fixing. And people wonder why I have as few gadgets as possible - another day of my life lost for the zillionth time - I have far better things to do with my day . . . Like rescue cats! Time for a cocktail and carry on . . . 🍹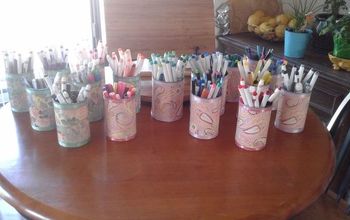 Remember making these as pencil holders in Elementary School? Here is what I did with mine! As you can see I have bunch of felt tipped pens as well as a variety of colored pencils. I love to color and do it at night in bed when I can't sleep or on a rainy or windy day when I can't be outside in the yard digging in the dirt, fussing with plants and playing with the pets.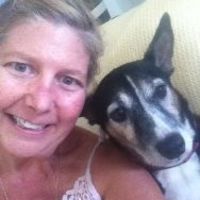 Naomie Moore aka baileyanddaisey, Castaic CA
About meLove nature, animals, the beach and anything old!