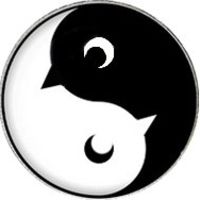 Birdz of a Feather
About meBirdz of a Feather showcases home and garden DIY projects created with my husband (my 'partner in grime'). We're like birds of a feather when it comes to feathering the nest. I'm the yang to my husband's yin (hence my blog name and logo).
In addition to DIY, we also blog about upcycling what you already have - or find by the curb. We call it 'Craft Rehab' and our goal is to put sustainable crafting on the map with creative, fun and easy to accomplish projects that pack a wow factor.
Sustainability is about maintaining a balance and that's exactly what we endeavour to do when we use what we have to renovate or craft decor items for our home.
I hope BOF Home and BOF Craft Rehab will inspire you to feather your own nest in a sustainable way....after, good planets are hard to find!