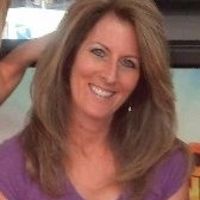 Trash Find Redesigned
About meSo... I'm a mom, a wife, an auntie and a nana! Hubby and I own a gourmet coffee and espresso wholesale business and I also have my rustic ETSY shop. I have a nice little workshop in our home and another great workspace outside.
I'm 50(ish) years old, married, have a 29 yr. old son and a sweetie pie grand-daughter! I love being outside, working in my gardens and doing projects around the yard. Many summer evenings are reserved for hubby time on the patio with cocktails, apps (the food kind) and much needed unwind time.
I love sharing some of my DIY and repurposing ideas. On my blog, I show some of my past projects and newer ones! My projects are easy affordable ones that pretty much anyone can do. I always keep it simple and I love to repurpose my own stuff!