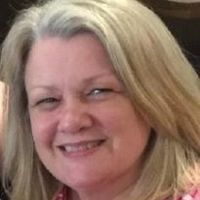 A
About meI am a former interior designer and custom drapery designer. I have dabbled in a variety of creative outlets over the years - just enough to be dangerous! A widowed mother of three grown daughters, I am Nonna to four beautiful grands between the ages of 3 and 6.
I have a DIY passion that covers home repairs, home decorating, sewing, furniture upcycling, and making things from scratch. My short attention span accounts for the variety of projects that I tackle.
I love spending time in antique markets, thrift stores, and architectural salvage yards. My vision usually begins after something catches my eye - then the fun begins. I am learning to use tools that once petrified me. I have even purchased a table miter saw recently. Once over the learning curve, it all becomes second nature.
I believe that if it doesn't take too much physical strength, I can probably handle it.