i'M PREPARING KITCHEN WASTE MANURE PERIODICALLY. but MY GARDENER WHO COMES PERIODICALLY TO CHANGE THE CONTENTS OF POTS REFUSE TO USE IT. WHAT MAY BE THE REASON
I'm in south India and have about 20 pots of different flowers plants. I'll be thankful to know How often I should change the soil in my pots. Further details on how to fill up my pots (placing layers) to have good growth of plants and good flowering effect.
I have around 20 pots flower plants which are watered every alternative day. I feed them with Munnure once a mont. They get good sun light als. But the output is not encouragin. What should I do to get good flower.
I read adding Epsom salt to plants will boost growth. What is the amount of Epsom salt to be added to the potted plants and the frequency for adding this to get full benefits
I have about 15 pots with flowe plants which are watered every alternative mornings I live in southern India. Even if I miss watering the plants a day they look dull and shows signs of drying. Why this and what to do with thi.
The plastic furniture get deep discolouration in some places on long usage. How to get the dirty patches cleaned
I have a small flower garden in pots. During winter the plants do not flower. What can I do
During winter times my house attracts lot of dampness resulting in formation of fungus in some places. How to get over this problem. Kindly guide.
The plmastic furnitures like chairs, tables after use for some years get dirty especially while or light colour. Steuben patches of black dirt is not removable with soap washin. How to clean then to restore original colour?
I have few flower pots. in spite of regular watering and good sun light the leaves are shirking and not flowering. what should I do for this.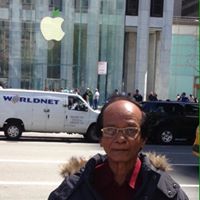 Tiruchirapuram Kandaswami