Help turning old Sears sewing cabinet into kichen island Answered
I immediately purchased this vintage Sears sewing cabinet when I saw the price tag at $6. I have been needing extra counter space in my small galley style kitchen. Now the question is what to do with it? Paint, restore? I've never been one for painting wood but I have a turquoise and coral kitchen. I envision the inside having a cutting surface, maybe make the opening for the sewing machine an opening for a small compost contain underneath. PS: This cabinet still has the metal model number tag attached and all drawers intact with removal parts.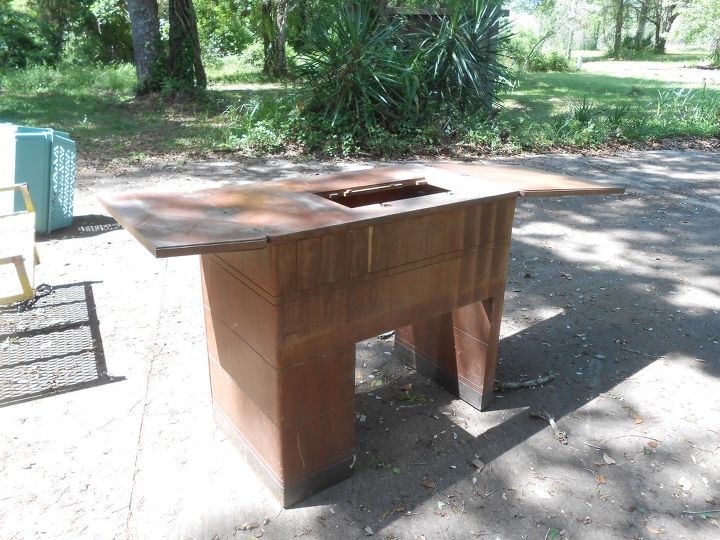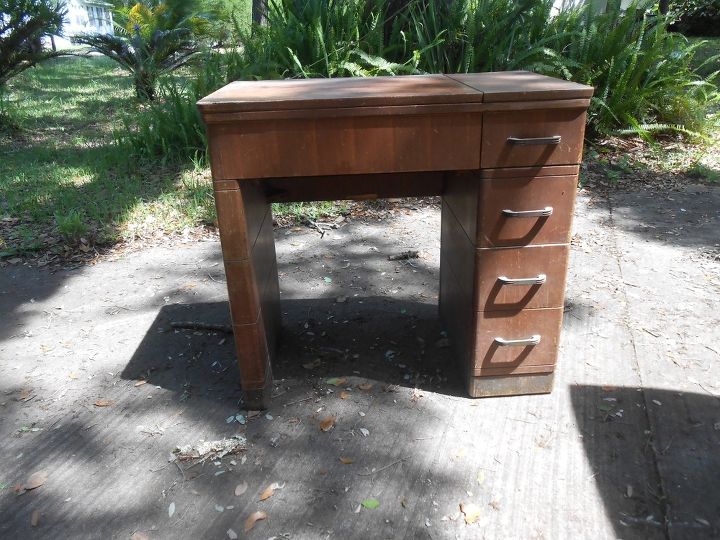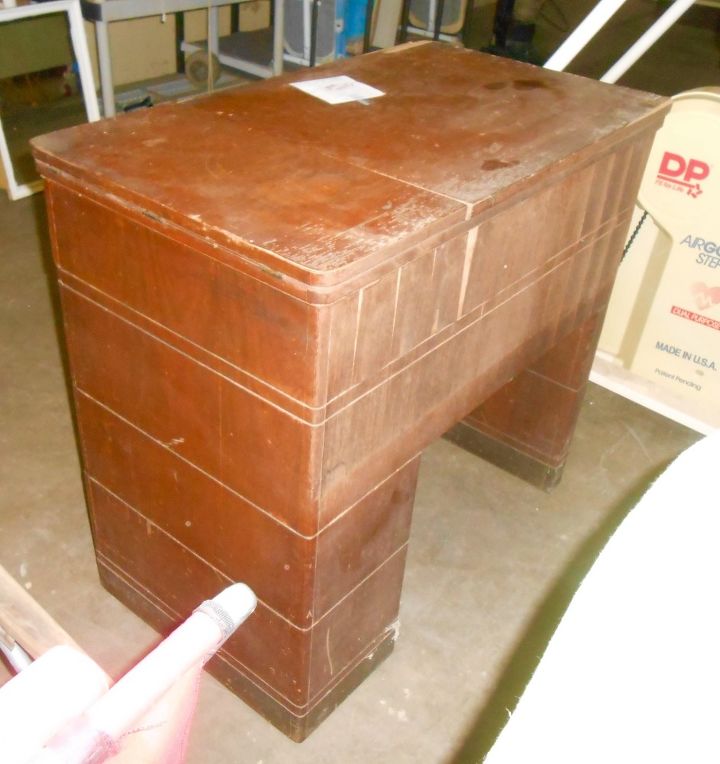 Related Discussions Rhonda
on Jan 06, 2019
I need advice on how to replace a toilet seat, please. What do I need to know when looking for a new one?

Porta Verde Studio
on Nov 06, 2013
We have distressed, stained and used poly on this antique trunk and then added legs. The paper was stripped from the interior and then lightly sanded, stained and cle... See more

Liz
on Jan 17, 2016
I'm trying to figure out a way to attach a pillow to a trunk to make it a bench. Any suggestions?

CoCo
on Apr 11, 2016
I recently priced microwave stands and was horrified. Our microwave is currently on the counter and taking up a third of the space available. I have a cute niche per... See more

Margaret Senn
on Jan 07, 2015
I have an old metal trunk that I want to upcycle to a coffee table. I plan to add small wheels, but was not sure how to paint the outside or re-do the inside. It has ... See more

Toshiba
on Jul 11, 2015
I found this 1970s waterbed headboard at a flea market and want to repurpose it as a hallway entry table. The height and width are perfect, and it is heavy solid wood... See more Pgibson0
on Jan 29, 2017
My grandmother passed away last June. I have inherited a few pieces of furniture from her, including anew antique makeup vanity. I would like to use it as a desk, but... See more