I want to turn this into a bar????



Answered
I want to turn this into a bar. My decor is Traditional, and I use a lot of antiques. I don't know what color to paint this..... or What kind of new knobs to use. Any suggestions are appreciated. Thanks !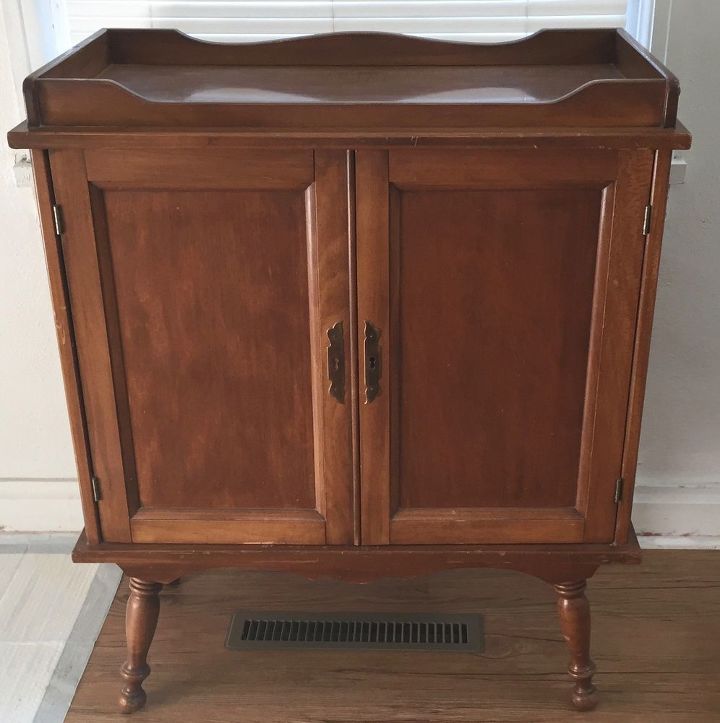 Related Discussions Rhonda
on Jan 06, 2019
I need advice on how to replace a toilet seat, please. What do I need to know when looking for a new one?

Porta Verde Studio
on Nov 06, 2013
We have distressed, stained and used poly on this antique trunk and then added legs. The paper was stripped from the interior and then lightly sanded, stained and cle... See more

Liz
on Jan 17, 2016
I'm trying to figure out a way to attach a pillow to a trunk to make it a bench. Any suggestions?

CoCo
on Apr 11, 2016
I recently priced microwave stands and was horrified. Our microwave is currently on the counter and taking up a third of the space available. I have a cute niche per... See more

Margaret Senn
on Jan 07, 2015
I have an old metal trunk that I want to upcycle to a coffee table. I plan to add small wheels, but was not sure how to paint the outside or re-do the inside. It has ... See more

Toshiba
on Jul 11, 2015
I found this 1970s waterbed headboard at a flea market and want to repurpose it as a hallway entry table. The height and width are perfect, and it is heavy solid wood... See more