Repurposing a pitcher into a faucet



Answered
I've melted my brain trying to figure out the best way to do this. Have seen some ideas but they don't give good instructions on HOW they did it. I already know how to plumb the bowl/sink, it's the pitcher/faucet I can't figure out. I'm using vintage dressers for vanities and want to somehow use a pitcher for the faucet (where the water will flow from).
What I need to know is
A. best way to mount the pitcher
B. how it's plumbed
If any of ya'll have any bright ideas please share...I really have no brain left to think with!
Thanks so much!!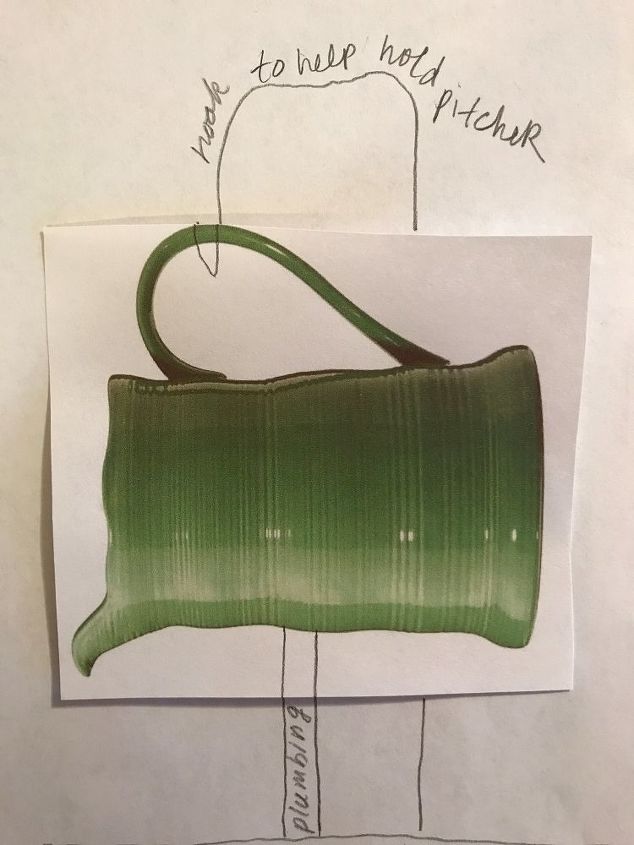 my half baked idea
I would hide the plumbing by making a box from tin tiles possibly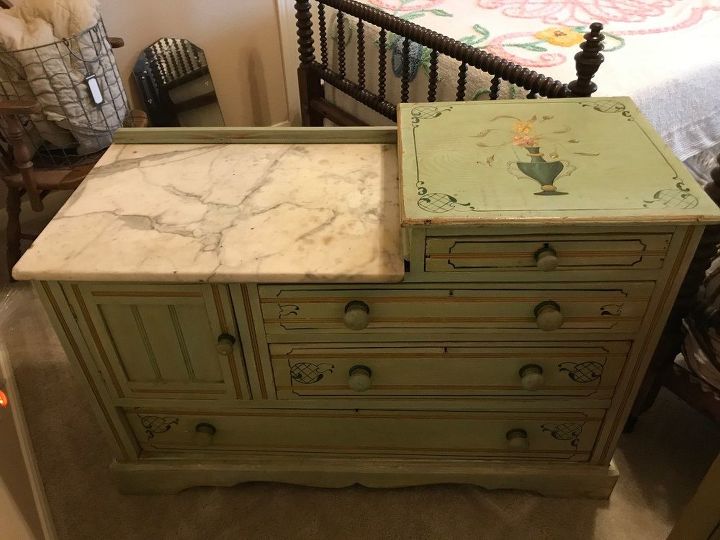 dresser that's going to become a vanity with green bowl/sink on the white marble side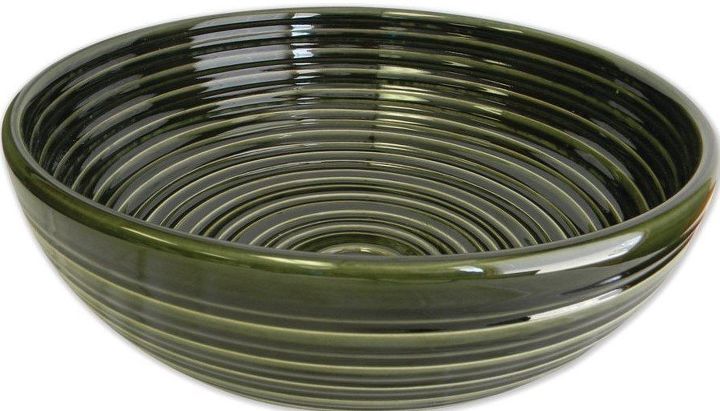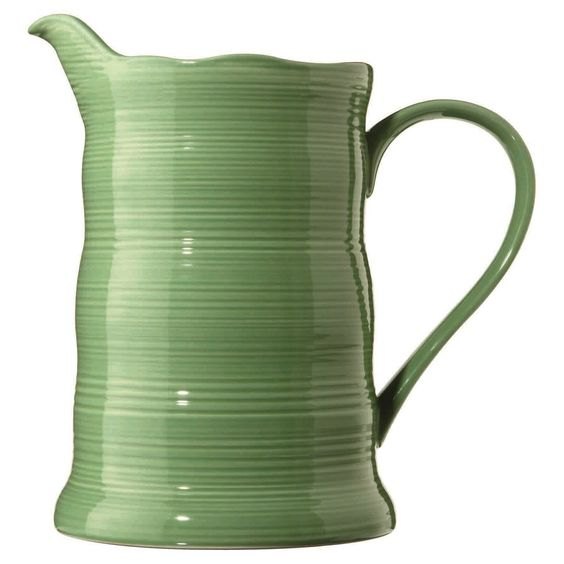 type of pitcher I'd like to use...I may have one custom made so I don't have to drill a hole and possibly break it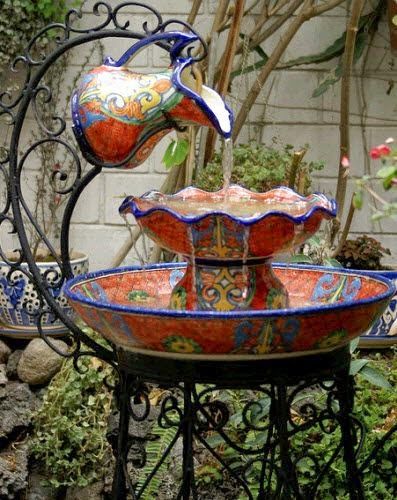 love how this pitcher sits, looks like it is held up by the metal arm thing underneath it but not sure how it's plumbed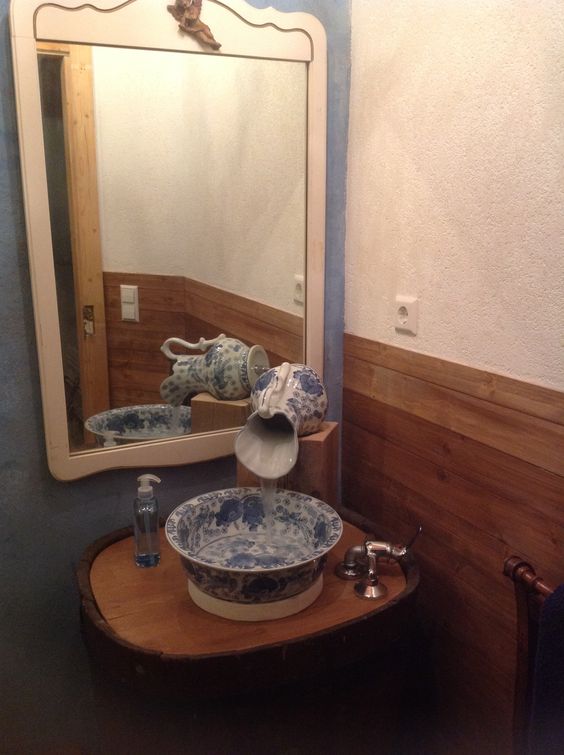 an idea I saw but I don't want the wooden block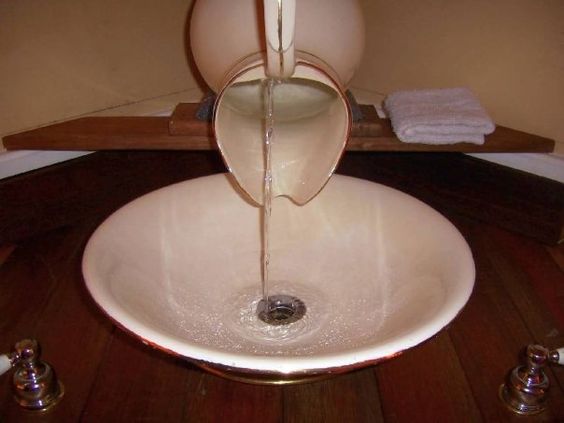 another idea but not sure how it was done and the shelf won't work for mine
Related Discussions
LinJ47
on Aug 20, 2014
Love this headboard idea!! AND we have an old defunct piano with beautiful carving like this one shown. Cannot find instructions how to do this. Anyone have any ideas... See more

Margaret Senn
on Jan 07, 2015
I have an old metal trunk that I want to upcycle to a coffee table. I plan to add small wheels, but was not sure how to paint the outside or re-do the inside. It has ... See more

White Oak Studio Designs
on Jul 25, 2013
Looking for DYI ideas and ways to reuse an old vinyl hot tub cover...My husband shoveled ice off the roof and it fell onto the hot tub cover and put a hold in it. Ord... See more

Porta Verde Studio
on Nov 06, 2013
We have distressed, stained and used poly on this antique trunk and then added legs. The paper was stripped from the interior and then lightly sanded, stained and cle... See more

Liz
on Jan 17, 2016
I'm trying to figure out a way to attach a pillow to a trunk to make it a bench. Any suggestions?

CoCo
on Apr 11, 2016
I recently priced microwave stands and was horrified. Our microwave is currently on the counter and taking up a third of the space available. I have a cute niche per... See more

Toshiba
on Jul 11, 2015
I found this 1970s waterbed headboard at a flea market and want to repurpose it as a hallway entry table. The height and width are perfect, and it is heavy solid wood... See more