Need help for organization for new bathroom Answered
Daughter Moved into a new house. It has a Big new walk in double shower but they didn't put any openings in the wall for personal products. She hates the look of these organizers that hang over the shower head. Any suggestions? Sent a couple of pictures. In the first picture you can see a ledge but it is on the outside of the glass and it doesn't angle down anyway for drainage.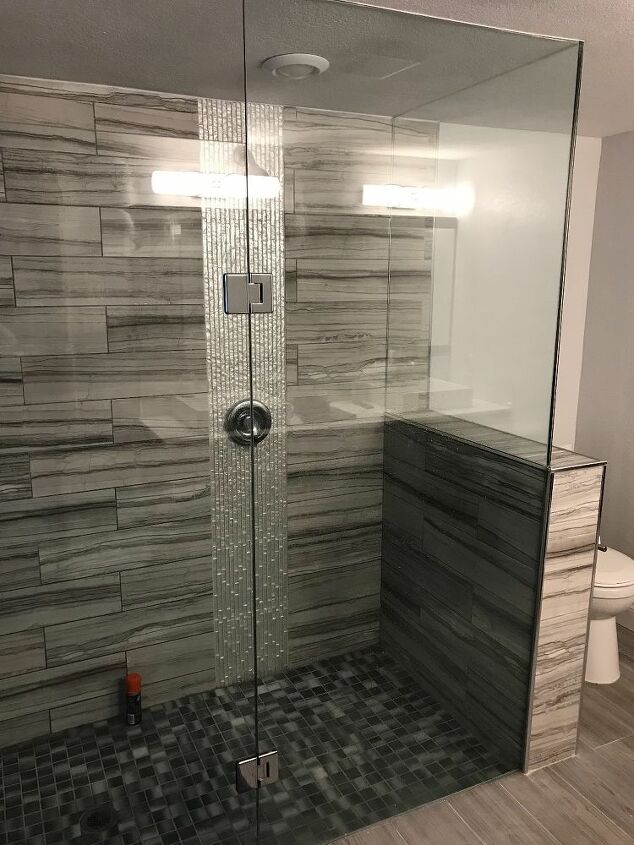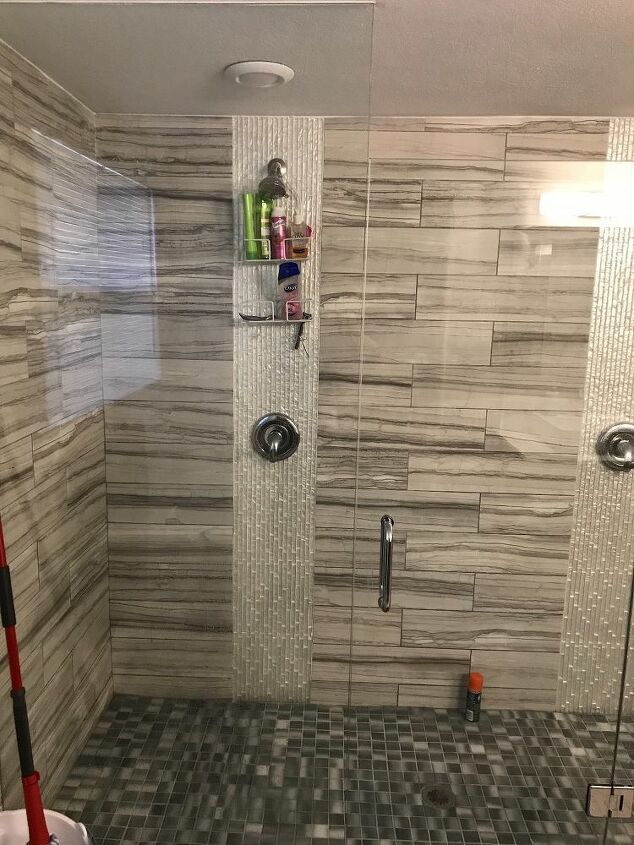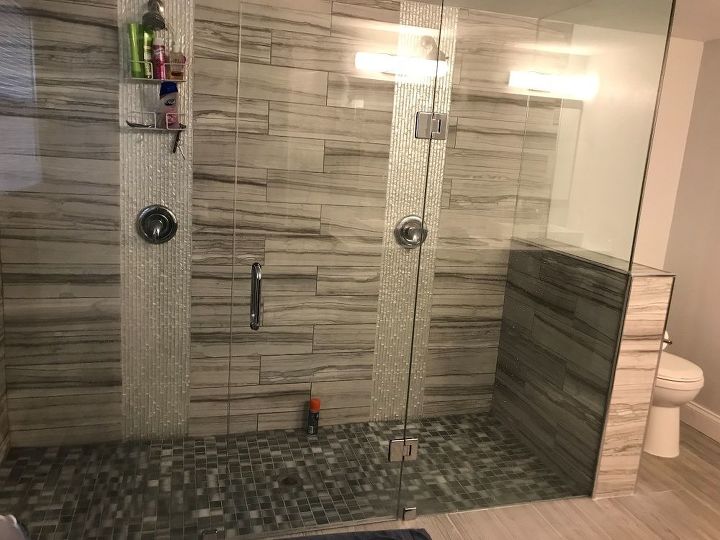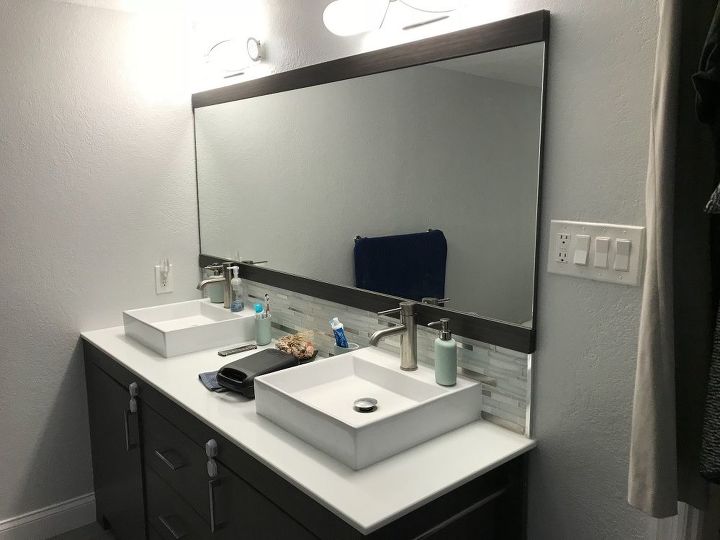 Related Discussions Nicole
on Sep 02, 2016
We are moving into a new home and want to update this bathroom vanity first. We do not want to update flooring as it the same throughout the whole house (except some ... See more

Marie Rother
on Oct 15, 2017
I have an entire bathroom that is wallpapered yes , including the ceiling do I need to remove the wallpaper before I tile ?

Corina Singleton
on Feb 10, 2016
I have a very small bathroom that is so ugly. It has a gold sink, gold counter, gold bathtub, and gold and white tile in the walls. I have a very tight budget. I did ... See more

Jenni
on Nov 14, 2016
This is my Mom's bathroom fixture (actually there are two of them). It's probably 60 years old and takes florescent tube bulbs and has a really cracked and faded plas... See more

Terri Rivers Pelletier
on Feb 05, 2015
Fixtures are gray, tile floor will be tan with multi colors of tan, vanity- I hope to repurpose an old dresser and the walls will be an sky blueish color....any ideas... See more

Rozanne M
on Feb 22, 2014
The entrance to the master bedroom is like a small hallwaywith an alcove that measures 63" wide by 26" deep, the wall is 10' high. (The area stores a keyboard which i... See more Can19318119
on Feb 02, 2017
Big woopsy moment.