How to make a raised cabinet/armoire for storage?



Answered
I need some way to add dog storage to my room but using less space and without fully attaching something to wall. I was considering redoing an armoire like the picture below.
But then I came up with an idea to use a raised cabinet, like a display cabinet. So I would be able to put her giant metal trash can food storage under it. I just can't seem to figure out what the actual furniture piece would be called, if it exists, or how I might be able to make one. I don't have a lot of experience redoing things or many power tools (sadly

) so any ideas are greatly appreciated.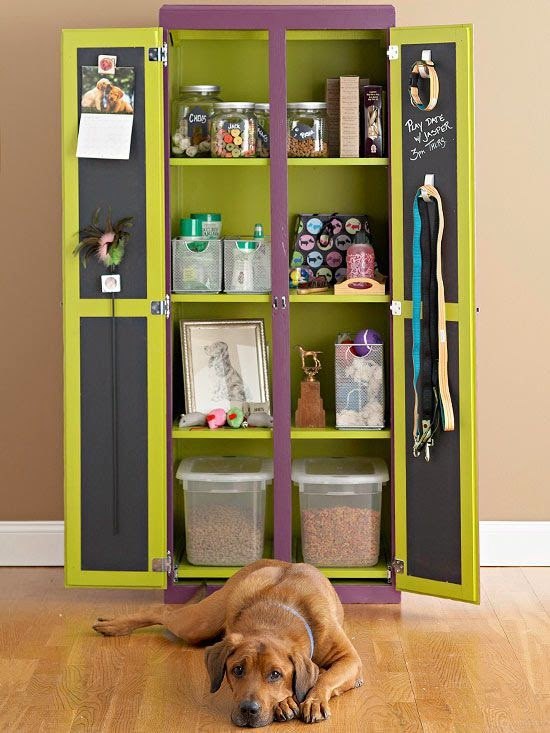 An armoire redone into a dog storage cabinet. It's awesome!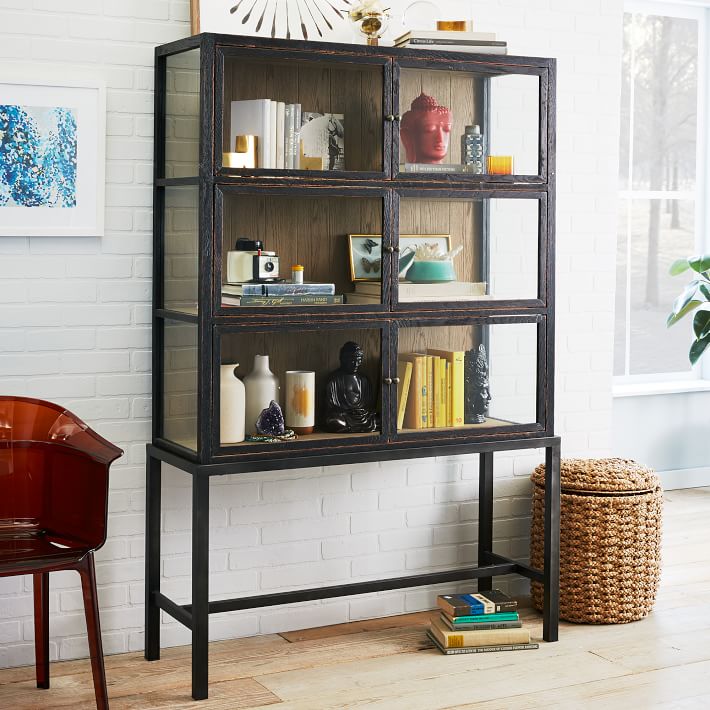 I want to use a raised cabinet, kind of like this, but with solid sides and doors so I use that for storage too (and to hide the mess inside)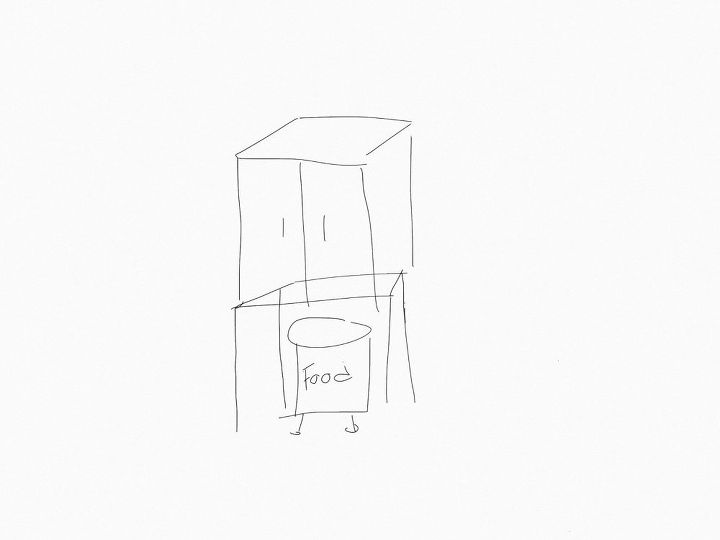 My quick and bad sketch of my idea.
Related Discussions Lisa
on Apr 15, 2018

Donna
on Sep 03, 2017
I have a few wooden planters and enjoy using salvaged wood such as pallets or logs in my décor. I was recently made aware that I am inviting termites into my home. I... See more

Karen Matthews
on Feb 26, 2019 Kathy Wilson
on Jan 30, 2014
We took the old popcorn ceiling off in our livingroom and thought we could just paint it. We fixed some hairline cracks where the joint in the sheetrock are, primed a... See more Ddu14198807
on Nov 04, 2016
I am planning on doing a mobile wood bench using 2x4. I have these wheels but have no clue to put them on Tina R.
on Feb 11, 2014
Does anyone know what type of hinges are attached to the top of this folding table? The legs fold in toward the back then the top folds down flat against the legs.

Jessica Hill
on Aug 02, 2013
I am turning the sides of an old wooden crate into a coffee table top. The wood is similar to pallet wood: unfinished and prone to giving splinters. How might I go ab... See more