Ideas for building a potting bench? Answered
I just took a stainless steel sink out of my kitchen and am planning to use it. I have seen many post of using pallets. This is going to be out in the weather so I need some suggestions on the design and supplies needed. I am just one female doing the job, please assist.
thanks,
vicky
Related Discussions Joyce
on Jul 10, 2021
I'm redoing an outdoor playhouse, looking for suggestions for removable windows. Basically something to keep rain and snow out of.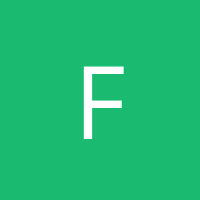 Fran
on May 30, 2020 John
on May 02, 2020
What wood is used to replace the slats in a park bench?

Jenilynnecook
on Apr 03, 2018
How can I make one without having to dig holes in our yard, and pour cement? Anita
on Jul 01, 2019
I have a fantastic porch swing and 20 cement cinder blocks. Any ideas on how I can make a bench seat using these items?

Mary
on Jun 13, 2018
I'm converting a hammock into an outdoor swing daybed, but am shocked at how expensive the outdoor swing daybed mattresses are (mostly around $500-$800!) What are so... See more

Sweet pea
on Aug 12, 2018
Can someone explain what plumbing parts I need to make a 1" pipe (which fits thru the hole in my patio table) fit snuggly in the 2" hole in the umbrella stand base. (... See more