What is the best material to use for outdoor cat enclosure panels? Answered
I will construct a large area (100' x 200') outdoor enclosure for my cat sanctuary. It will have a 28' climate controlled unit for them to turn into. My preference would be to make framed panels for easy alterations (additions, change in season positioning, & take down). It it southern exposure to a 75 acre cypress millpond with a plethora of wildlife in its surround.
PLAN: The frames would be treated 2'x4's with black vinyl coated chicken wire. 8' high with the 2' 45° inside fence safety top. Width up to 16'. These frames will be securely held in place by heavy duty steel U-channel posts.
MY CONCERN is the bottom rail sitting on the ground. It's moist & damp southeastern NC soil. I would like to use 1 1/2" PVC pieces to elevate the bottom lumber rail. I thought to cut them into 6" lengths with some holes drilled into their tops, placed at a right angle under the frames....every 2 feet or so. Pitched for drainage as well.
We are currently in a campaign to collect treated lumber, roofing panels, black vinyl coated chicken wire, hardware, etc. We'll be constructing dog houses as well & repairing our existing dog kennels. We design in accord to the materials at hand.
We are fortunate to have credit at Lowes. The labor will be donated. Blessed.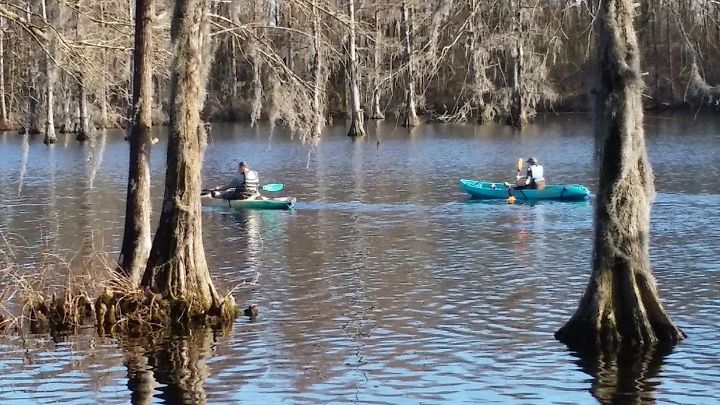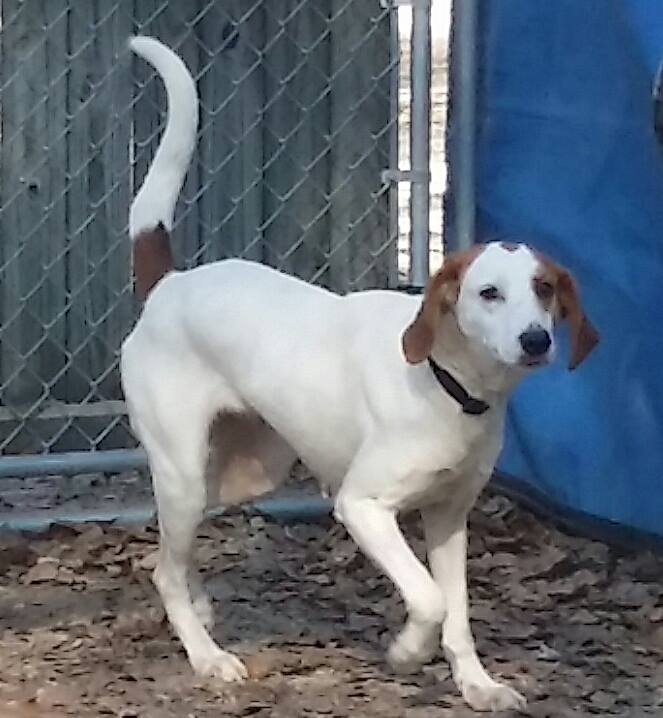 Ellie in the dog park.....she was adopted in Jersey!
Related Discussions P
on May 14, 2018
We lost one cat to coyotes, and want to ensure our 22 lb dog and 2 other cats can enjoy the outdoors without getting killed. We own our home and can build a very stu... See more Kathy Wilson
on Jan 30, 2014
We took the old popcorn ceiling off in our livingroom and thought we could just paint it. We fixed some hairline cracks where the joint in the sheetrock are, primed a... See more

Chantel Tupper
on Jun 16, 2013
I have almost 1/3 of an acre backyard that I will be re-establishing soon, and one of the projects will be a 2-3 ft tall retaining wall that will be approx. 25 feet ... See more

Arlette Twersky
on May 14, 2014
I have a cement patio and want to have someone with experience build a pergola with a deck over the patio. I have a picture of just the one I would like that I found ... See more Elizabeth
on Mar 14, 2017
I have a 10x12 gazebo bolted to my deck. It is domed so it is very tall. I was trying to take the top down this Fall and accidentally ripped a hole in the canvas. Th... See more

Lacy Smith Hornberger
on May 08, 2016
I just moved into this house coming from a house in the country from lots of land; so this type of home is very new to me. It's a typical Florida home with a screened... See more

Bobbie
on Nov 27, 2015
Has anyone ever used sand bags to border a driveway or flower bed ? We are buying a place in the woods with no sidewalks ( yet ), no paved drive way ( yet ). I was ... See more