You've got mail. Home Letter Box Answered
I would like to know when the Postman has delivered something in my postbox so has not to keep going to look so often.
I realise this may mean that the postman has to do something manually to let me know he has been any ideas. ???
Considering the wind and rain may interfere with the attachment .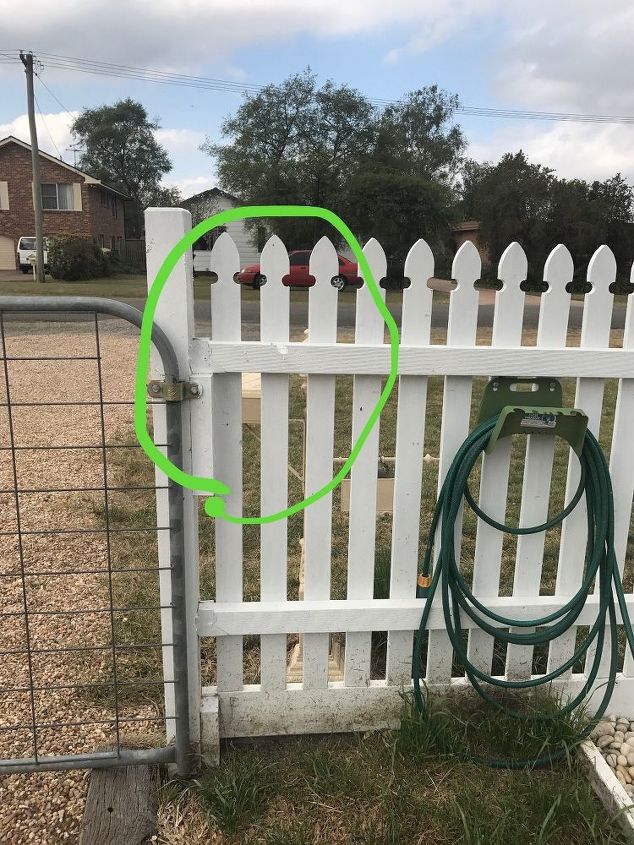 It is hard to see letterbox, it is within the green circle.
Related Discussions

Donna
on Sep 03, 2017
I have a few wooden planters and enjoy using salvaged wood such as pallets or logs in my décor. I was recently made aware that I am inviting termites into my home. I... See more Kathy Wilson
on Jan 30, 2014
We took the old popcorn ceiling off in our livingroom and thought we could just paint it. We fixed some hairline cracks where the joint in the sheetrock are, primed a... See more

Chantel Tupper
on Jun 16, 2013
I have almost 1/3 of an acre backyard that I will be re-establishing soon, and one of the projects will be a 2-3 ft tall retaining wall that will be approx. 25 feet ... See more

Arlette Twersky
on May 14, 2014
I have a cement patio and want to have someone with experience build a pergola with a deck over the patio. I have a picture of just the one I would like that I found ... See more Elizabeth
on Mar 14, 2017
I have a 10x12 gazebo bolted to my deck. It is domed so it is very tall. I was trying to take the top down this Fall and accidentally ripped a hole in the canvas. Th... See more

Lacy Smith Hornberger
on May 08, 2016
I just moved into this house coming from a house in the country from lots of land; so this type of home is very new to me. It's a typical Florida home with a screened... See more

Bobbie
on Nov 27, 2015
Has anyone ever used sand bags to border a driveway or flower bed ? We are buying a place in the woods with no sidewalks ( yet ), no paved drive way ( yet ). I was ... See more