Mudroom bench 7 or 9 hooks? Answered
I think I know what the answer will be but I guess I am looking for validation. The easiest part of this project, I thought, would be the hooks.... First, I was going to have just one row. Then at the last minute I decided to add a staggered second row. I thought it would be best to leave the first board on each end without a hook but now I think it looks unfinished. Should I add a hook to each end of the second row? Tutorial coming soon. Empty space on right side will house a charging station.
At the suggestion of hanging some items and seeing how it worked out. Wow! That was an eye opener. To me, the extra hooks wouldn't be used... so unless, someone changes my mind, I think I'm leaving this as is. 🙂 I added a picture to show how just a few items, fills the space. And don't you just Love the Hometalk bag?!?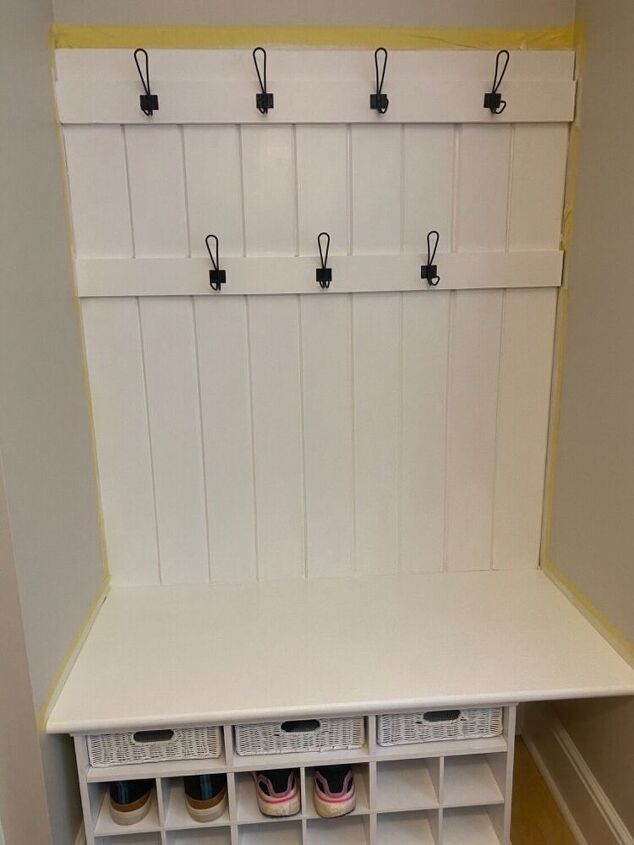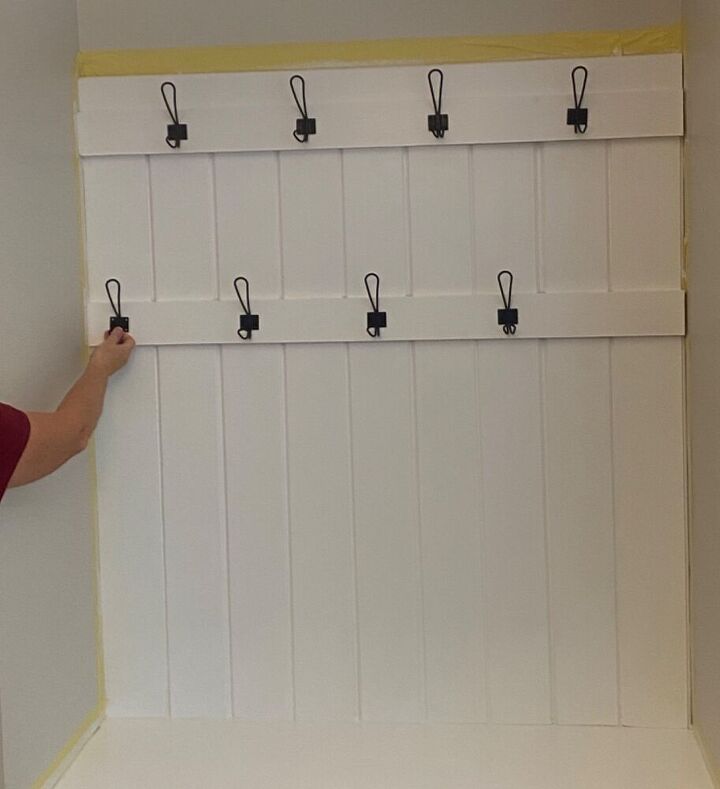 I need to add one at each end, right?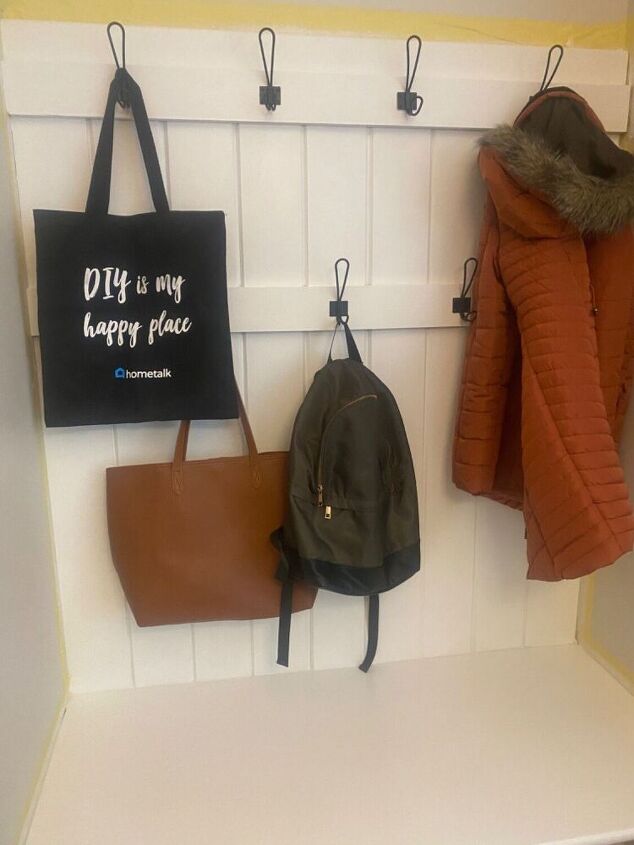 Related Discussions Lisa
on Apr 15, 2018

Donna
on Sep 03, 2017
I have a few wooden planters and enjoy using salvaged wood such as pallets or logs in my décor. I was recently made aware that I am inviting termites into my home. I... See more

Heather
on Mar 18, 2014
I have leftover lattice and would like to use it for some sort of indoor decorating project. Any ideas on a good use for it? It looks like this, just plain unfinished... See more

Rebecca Guillen
on Feb 16, 2014
I have a jacaranda tree in my front yard with roots growing above ground. The tree has fern-like leaves that have prevented little growth of grass underneath. What ca... See more Rhonda
on Mar 14, 2018
I want to display my bowls, and other colorful accessories in my tiny tiny kitchen. There are no cabinets! Except those very high ones that i can't reach! So all I ... See more

Shela Livingston Huff
on Mar 27, 2020 Kat21726135
on Mar 28, 2018
Does anyone know where I can purchase these tubes? The manufacturer does not sell them separate from the shelves. I also cannot find PVC pipe at 1 1/8" to cut to fi... See more