What can I do with these?



Answered
There are these four, big older televisions out by the dumpsters for my apartment complex. Aren't there places that take old electronics? Wouldn't they take these? I know it varies from place to place, but I'm just checking. It annoys me that they're just left out there.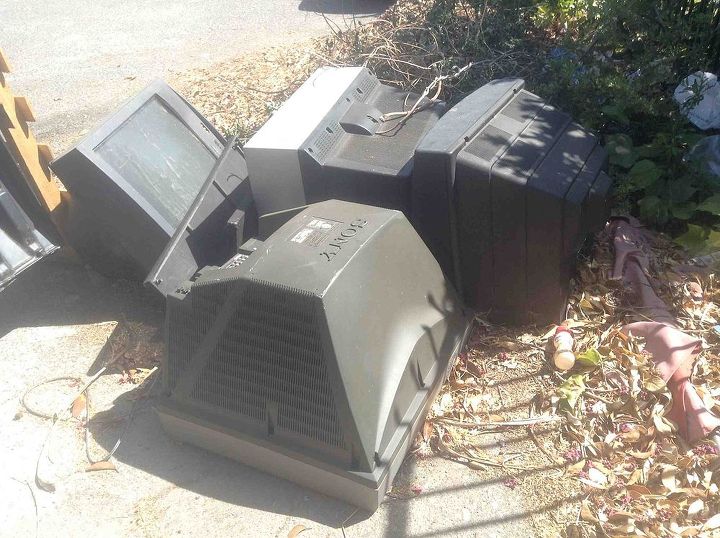 Related Discussions

Rachel
on Sep 21, 2016
I bought a house and there is a really ugly phone that is attached to the hole in the entrance way. Aic29465363
on Jan 14, 2018 Linda
on Oct 06, 2017
I also have scoops from my Soy Protein drink packages, don't like throwing away what can I also do with them?

Cheryl Olivier Gautreaux
on Jan 02, 2021
I have lots of Folgers containers. Since hurricane Katrina, we do not have recycling in our Parish (County). I am looking for creative and decorative things to do wi... See more Ann
on Jan 03, 2018
I have a few empty Oxi Clean tubs. Its the one that's for 38 loads. I hate to get rid of them, they seem to be of some use.

Bonnie witlam
on Jan 13, 2017
I've got a bag of Zest soap bars...the leftovers from when hub thinks they r too small😳 Any ideas on how to make them into reusable sized bars? Or other uses?he d... See more