Help me de-clutter my desk, please! Answered
I always have so much clutter on my desk

I know that I focus better when everything is organized and in its rightful place.
Creative Hometalkers- What do you suggest for a DIY desk organizer?
Thank you!!!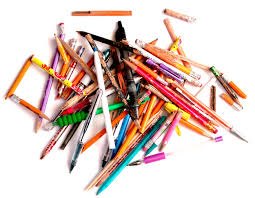 Related Discussions

Rebecca Guillen
on Feb 16, 2014
I have a jacaranda tree in my front yard with roots growing above ground. The tree has fern-like leaves that have prevented little growth of grass underneath. What ca... See more Bonbon
on Aug 22, 2017
3Bookcases 7 ft tall take up 1 wall, Love to read daily.,,Retired primary teacher 27 yrs. What to do with all wonderful folktale books now out of print? Papers by t... See more

Waverly Nichols
on Dec 28, 2019

Marcy
on Sep 10, 2014
I want to tape down an electrical cord onto my laminate floors. Will it ruin the floors? What kind of tape is best?

Judy Warner
on Dec 06, 2014
The shelves in cabinet are too tall, and would like to divide them to add another layer of storage--without spending a lot or drilling into the sides--any ideas?

Mikkigirl
on Jun 03, 2017
This vine weed is choking out our hedges and taking over some of the yard. Is there any way to kill it without killing what's left of the hedge?

Lynette Doyle
on Jun 03, 2017
Wandering Dew spreads and when you pull it out, it breaks and you have to basically dig deep to get out. Is there a stay to kill it.