How can I use these cute Cupid cutouts?



Answered
Found these at s thrift store for super cheap. They are acrylic. Any ideas with what to do with them?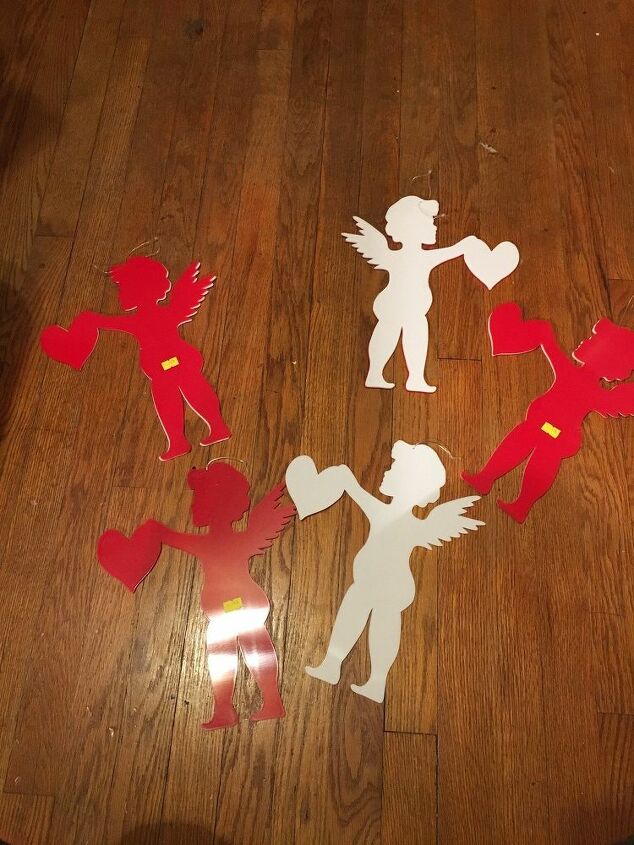 Related Discussions

Bonnie F
on Feb 27, 2014
I got some beautiful tulips for Valentine's Day. The flowers are done and the plants are looking wilted. They were just in a vase with rocks and water at the bottom. ... See more

Meagan H
on Jul 20, 2012
We have permanent shelves we want to remove from our base cabinets to add pull-outs. We would prefer not to detach the cabinets. This is a new house but the cabinets ... See more

Cindy D.
on Mar 08, 2014
I have a good sized family room, but the architectural details make it difficult to figure out furniture placement. I have tried several different ways over the years... See more

Wom256742
on Oct 09, 2017

Buddy Monetti
on Oct 09, 2017
I tried cayenne pepper ...different different products like fox urine I mean and others that I I don't want to really disclose at this time.lolHowever nothing works a... See more LenaBB
on Oct 09, 2017