Answered
My beautiful gourds I grew. I don't know how to make them special for fall design?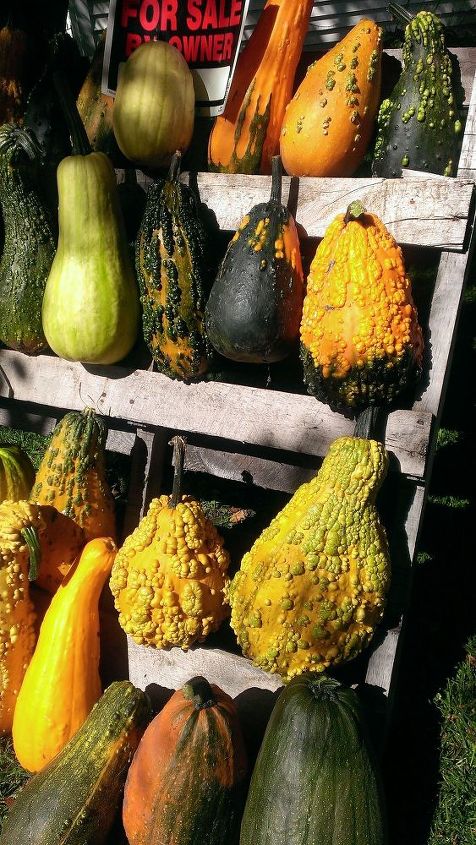 Related Discussions

Designs by BSB
on Jan 28, 2012
I have been trying to sell this mantel and haven't had much luck (I probably just need to bring it to a consignment store). The lower half (fireplace surround) deta... See more

B.J. B
on Oct 06, 2013
I am really trying to decorate for Fall this year. I have some autumn leaves and flowers but they are just too bright for my décor. Is there something I can do to ma... See more

Donna J
on Feb 28, 2013
I am about to install a 265 gallon white plastic tank in my backyard. The water will be used in my garden. Any ideas on ways to cover up the tank so it won't be such ... See more

Susan S
on May 20, 2012
pier and beam foundation that has caused settling on that end of the house, too. Other than repairing the foundation, do you ahve any suggestions for the brick wall ... See more
Wen
on Jun 08, 2016
Any suggestions of what we can put in as a tabletop for our patio table?

Bam Milks
on Jun 08, 2016
I was given older heavy lawn table and chairs, the table has a criss cross metal top with lots of paint on it. I just love it, how do I remove it to restore. Eloise
on Jun 08, 2016
The table is 5 ft in diameter with a hole in the center.