How do I remove printed letters from coffee sacks?



Answered
Hi! I've got several coffee sacks. I would like to remove the printed letters from them but i don't know how. Anyone have any idea how?Thank you?
Related Discussions

Michelle Delgadillo
on Nov 02, 2014
We bought our home in Nov. 2013 and I noticed in the sunroom (built on the back patio slab) that the North window had this plastic (very thin) stuck on it. It's as if... See more Diane
on Feb 06, 2021
I added glitter to mod podge for a project and don't like to look of it. Is there anything that I can use that would remove the "glittered dried on mod podge"? Thanks... See more Kathy
on Oct 18, 2016
How do you remove the silver from on old CD? Michelle
on Oct 28, 2017
I made three arrows from Popsicle sticks to hang on the wall and I want to stain them. I know I should have stained them before hand, but I didn't. I need to remove t... See more

Sandi
on Feb 26, 2017
Does anyone know how you can remove Gorilla Glue from stone? Thanks!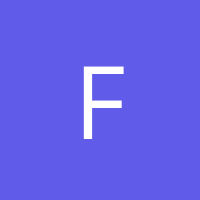 Fran,B.
on Jan 09, 2017
Any suggestions for removing RX lables from bottles? The lables circle the entire bottle. Would like to use them for spices, and cookie sprinkles I buy at a bulk fo... See more

Mary Jaeger
on Jan 15, 2017
I have some drinking glasses that came with decals and would like to remove them. Can anyone suggest a way to do this if it is possible?