Bathroom fixture question



Answered
I've attached a picture of a towel ring that is in one of the bathrooms on the home we are purchasing. There should be two of these but one is missing. I've tried searching Amazon and Home Depot websites but could not find a matching one. Does any one recognize/know what brand this is?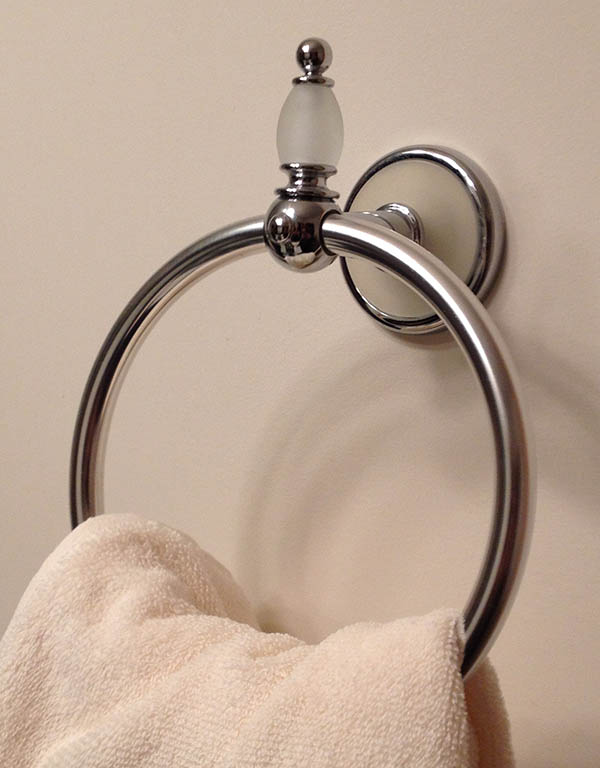 Related Discussions Cristy Andre
on Jan 20, 2017
I wanted something different and unique in my basement bathroom. I started saving caps through bars and friends and here are the results! The floor is thin set, cap... See more Stacie
on Jan 10, 2018
Trying to update a builder grade mirror with small stones. Can I hot glue them and will it hold up with the humidity?

TheDIYGirl
on Oct 14, 2014
I need advice from Hometalkers who have framed a bathroom mirror. The only thing I have left to do in both bathrooms is frame the mirrors. The problem is the mounting... See more Pam M
on Jul 09, 2012 Kee
on Apr 26, 2019
I've seen others use those peel and stick vinyl backsplash as a frame. I have some left over peel and stick vinyl tile for my bathroom flooring. I was wondering if ... See more

Tammy Nichols
on Dec 02, 2018
How can I decorate around my corner tub. We are try to update our mobile home. And I have painted the walls this gray. I want the color pattern to be gray and yellow.... See more