Can you tell me what this is? Answered
This was in my grandmother's sewing things and I imagine about 120 years old. Does anyone have any idea what it was used for. It is metal and there is a small hole at the end. It is 3 inches long at it's longest point and 2-1/4 inches in circumference at it's widest point. No writing on the outside. My grandmother both sewed and crocheted if that helps.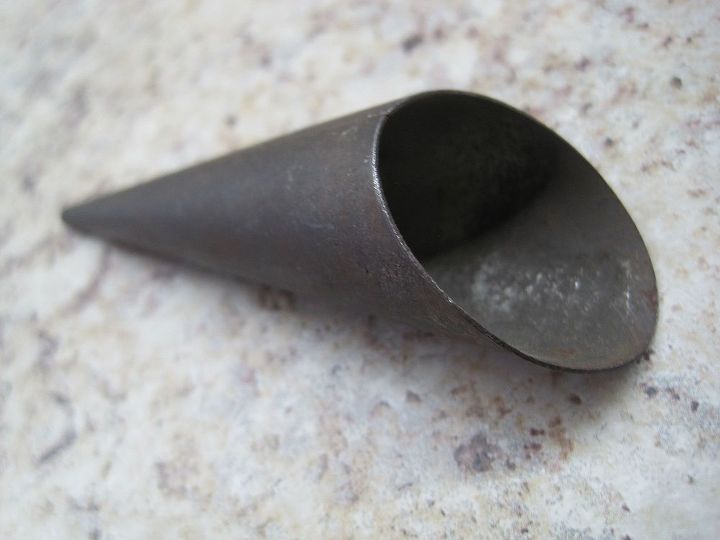 Related Discussions

Angela A
on Mar 01, 2015
I saw a video tutorial on FB recently of transfering your pictures to a piece of wood. I thought, "WOW! That looks SOOO cool! I have to try that!" Let me just say....... See more

Frances Basonic
on Jul 02, 2017
Shoes don't seem to last very long now. I have a ton of shoes, some quite expensive, and they all peel and crack---inside and out!What has happened to quality?

Sin6098714
on Apr 02, 2018
i have had these lamps for 40 plus years. I am getting new furniture and would like to use these lamps but they need to be updated. The original shades were pleated. ... See more

Bessie Benson
on Mar 02, 2018
I want to fill some old bean bag chairs purchased at a yard sale but I don't want to use the little white foam pieces. I would like to be able to use old clothes or ... See more Vmo28634130
on Apr 06, 2018 Deb7482461
on Sep 22, 2017
I would like to paint faux block or brick. The wall is rough as it is the fire safety board. Diane
on Jul 26, 2017
I'm a 60ish year old woman who lives near Sherwood Forest in Nottinghamshire in the UK. Thanks for any help and advice given. Very much appreciated.