How do I remove E6000 from a glass?


Answered
I have one of those "redneck" wine glasses and the bottom part (glass candlestick) broke. I would like to salvage the mason jar, if possible. Any tips on how to separate the two? There has already been bloodshed...lol. (I cut my thumb trying to "muscle" it off.).
Related Discussions Denise
on Aug 12, 2016
A votive candle holder was glued to an old antique glass plate. Had no idea the plate (my grandmother's), was a priceless piece. I feel awful! Is there any way it can... See more

Mary Jaeger
on Jan 15, 2017
I have some drinking glasses that came with decals and would like to remove them. Can anyone suggest a way to do this if it is possible?

Sandi
on Feb 26, 2017
Does anyone know how you can remove Gorilla Glue from stone? Thanks!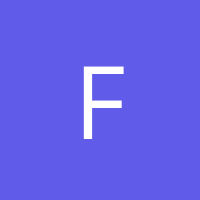 Fran,B.
on Jan 09, 2017
Any suggestions for removing RX lables from bottles? The lables circle the entire bottle. Would like to use them for spices, and cookie sprinkles I buy at a bulk fo... See more

Sheri
on Feb 02, 2020
I'm interested in taking molds that are used to make ceramics and use those molds for plaster. I know that the molds have to be sealed with shellac, which I have done... See more Kathy
on Oct 18, 2016
How do you remove the silver from on old CD? Michelle
on Oct 28, 2017
I made three arrows from Popsicle sticks to hang on the wall and I want to stain them. I know I should have stained them before hand, but I didn't. I need to remove t... See more