How do you paint bottles? Answered
Related Discussions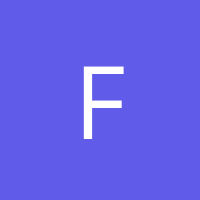 Fran,B.
on Jan 09, 2017
Any suggestions for removing RX lables from bottles? The lables circle the entire bottle. Would like to use them for spices, and cookie sprinkles I buy at a bulk fo... See more Louise
on Nov 06, 2017
I'm painting Altoid tins....sanded them, rubbed them down with alcohol, let them dry, sprayed them with 3 light coats of the best single combined Krylon primer/color ... See more Mssiob
on Jan 12, 2017
I have quite a few of the hard foam plant pots. They are looking quite rough. Anyone have experience or suggestions on painting them? Hobydogy
on Dec 05, 2014
We bought bronze light fixtures and want to paint them silver. How do you do so? Thank you.

Chatty Larson
on May 18, 2018
Our front door is being painted navy blue, I wasn't sure if we paint the window grids the same color as the door or white? Cmt16643645
on Aug 21, 2017