 Answered
This is Liliana. She's been a long time in the making and I still don't think she's quite done but I wanted to share her with you guys.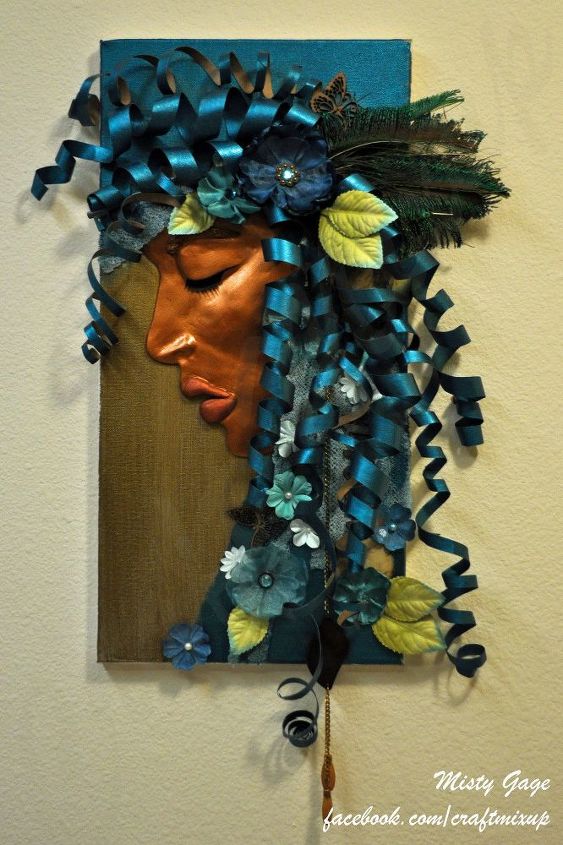 I'm constantly trying to re-use common household items instead of throwing them out and I never walk past a bit or bauble without determining if I can work it into my art. I love finding discarded trinkets and treasures and adding them to my mixed media. I'm also a firm believer in upcycling. Liliana is a perfect blend.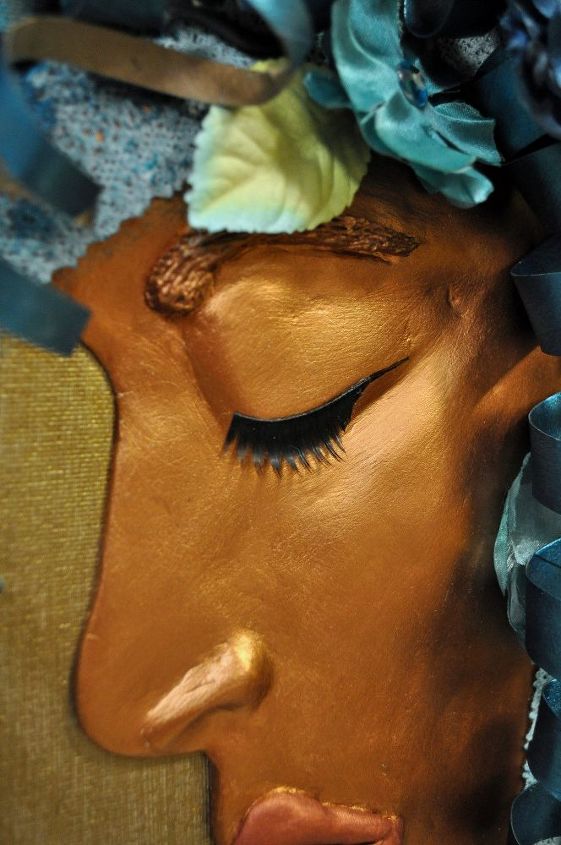 I sculpted her face from clay making sure to leave minor imperfections (even the most beautiful people aren't perfect), added a couple coats of paint and some fake eye lashes I purchased for a buck.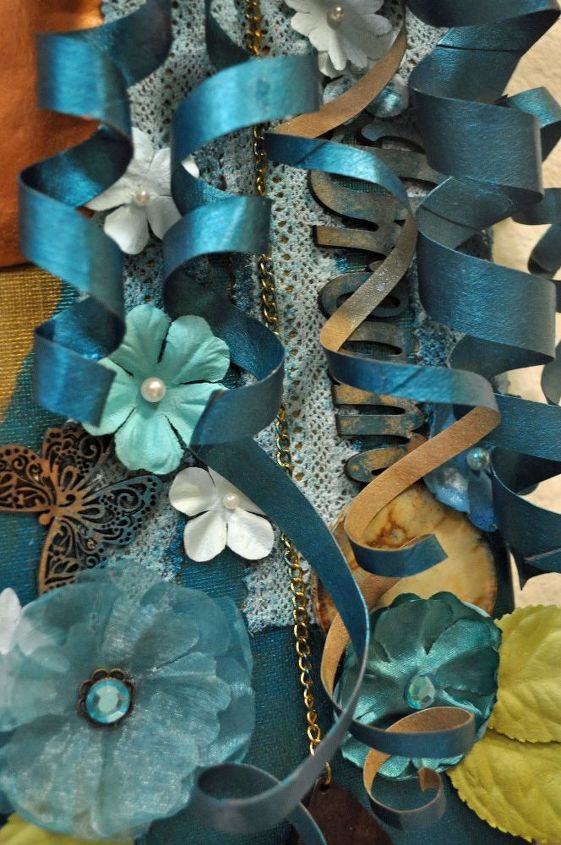 For her lovely locks I painted a base layer then added random chipboard die cuts, flowers, ribbon, tiles, keys, and other trinkets scattered throughout.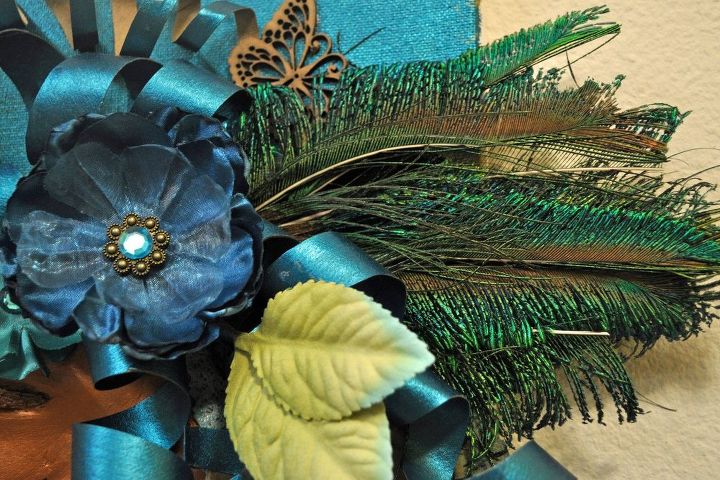 As a finishing touch I added in some peacock feathers I I removed from an old Halloween mask. Care to know my favorite thing about Liliana?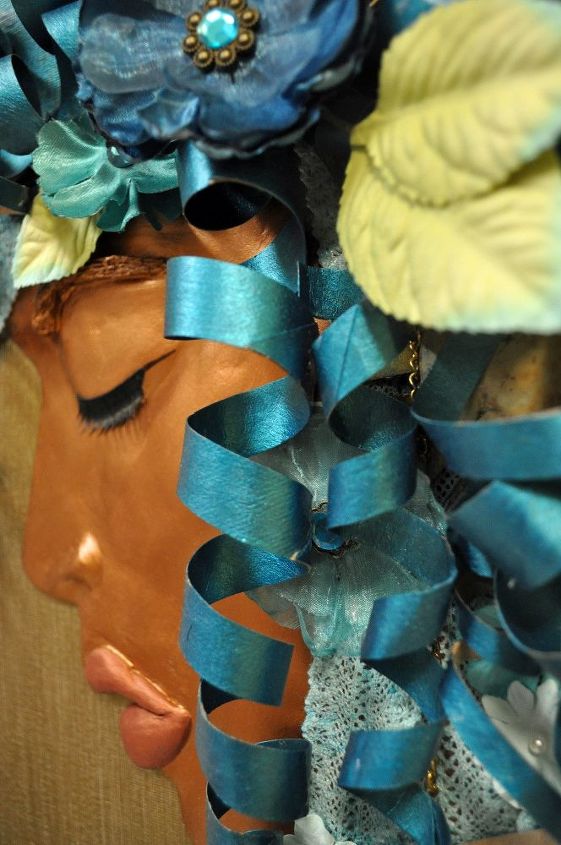 Her beautiful curls are all hand-painted toilet paper rolls! Isn't that just fabulous!!!!
Related Discussions

South Shore Shabby Shack
on Aug 10, 2013
Well, we make Lawn Art, totem poles... We're currently making mushrooms & flowers and totems on poles....

B.J. B
on Jul 11, 2013
I found this pale blue baby scale in a vintage resale store and fell in love with it. It has a nicely aged patina so I don't want to do anything to destroy it. I just... See more Sandy
on Sep 18, 2016
I have an old burlap bag that I want to cut down into a table runner. I want to add some cloth flowers to the ends as accents or I am open to any othr ideas. But need... See more Jeanette
on Sep 29, 2017 Ruby swords
on May 01, 2017 Dma7547593
on Aug 02, 2017

Frances Basonic
on Jul 02, 2017
Shoes don't seem to last very long now. I have a ton of shoes, some quite expensive, and they all peel and crack---inside and out!What has happened to quality?