Anyone know the name of this flower? Answered
Yesterday after the landscapers finished clearing the back of our lot, this flower was left standing all by itself. Does anyone know what it is? It is along at the top of the over 2 foot stem, but I believe I can see another unopened bud about 1/2 way down.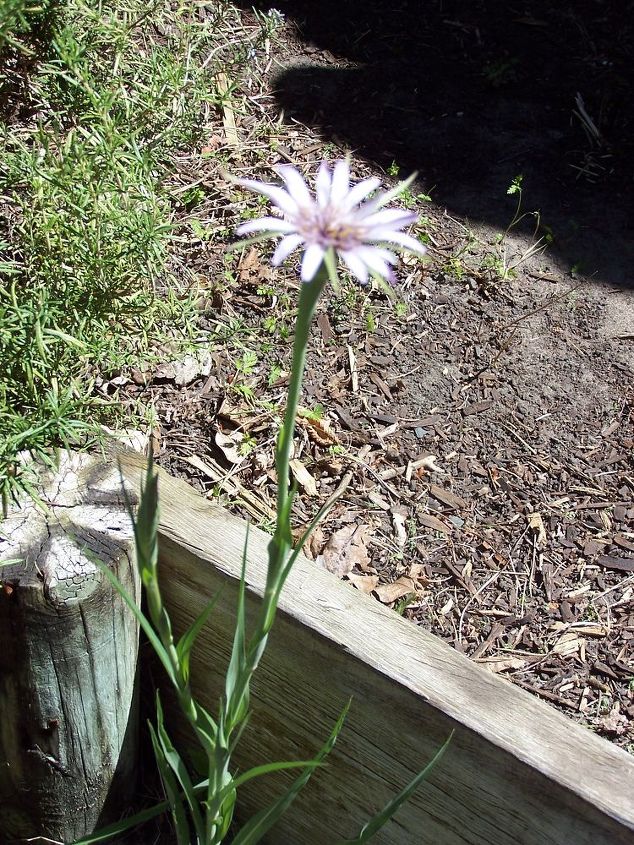 Related Discussions

Abby
on Nov 29, 2021
How to grow ginger in water? Denise
on Jul 16, 2017

Linda B
on Apr 20, 2013
I'd like to try my hand at making dandelion wine and need (obviously) dandelion flowers - an entire GALLON of them! That's what the recipe calls for. That's a lot of ... See more

Debbie @ Confessions of a Plate Addict
on May 06, 2014
I was given this plant 8 years ago or so and was told it was an "orchid plant"...not an orchid, but an orchid plant. I was told to keep it potbound and it would bloom... See more

Jeanne
on May 28, 2014
I have several of these volunteering in various places this year. I don't know what it is and it hasn't bloomed yet. In the picture it's the leafy green one in the mi... See more

Diane Kaul
on May 21, 2014
This plant popped up in my flower bed this year. It grew quickly and is almost 2 feet tall already. Does anyone know what it is?