Can you name this flowering tree?



Answered
Saw this in front of a local apartment complex and would love to know what it is.It is about 5 or 6 feet tall with large purple and white flowers. Anyone know?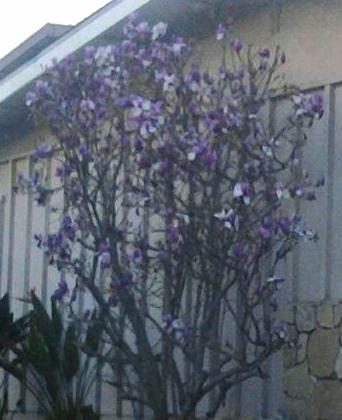 Related Discussions

Abby
on Nov 29, 2021
How to grow ginger in water?

Mary Sullivan
on Jun 07, 2014
The annual invasion is upon me... and I don't even know their names and I am not even sure that they are weeds.... can anyone identify/name these weeds? Some are even... See more Teresa C
on Nov 25, 2016
Does anyone know what kind of tree this is? Will birds eat the berries? This tree is growing wild in the woods next to my house.

Pauliegirl1
on Jan 29, 2018
They are a minimum of 18 years old, very very tall. Some of under brush looks grey-ish, all sorts of dead needles all over under the trees. All the small plant around... See more

Bill Sommers
on Jan 31, 2018
We want to plant an apple tree here in the Phoenix area. What type/style do you recommend for this arid/hot climate? Gayle
on Jun 07, 2017