Clematis will it Live or will it not?????



Answered
I posted some picture on
Z
's page of what my yard looked like in the Fall and I took some pictures of my Pretty Flowers.. One of the pictures was of the Clematis that I just purchased this year... I paid $20 for it and wasn't all that impressed when I got it but I was insured that It will grow just fine it just takes a while for it to MATURE!!
Douglas Hunt
gave me some Good advice since I mentioned that the stem had broke as seen in the pictures and it looked like it was going to die on me when all the leaves started to shrivel up and go brown and the stem also lost it's greenery OH NO I thought...We were in this awful drought so I tried watering it every chance I could get ... I didn't want to plant it in the ground because I didn't think it would make it so I just placed it on top of the soil and kept watering it in the original container it came in and all of a sudden One Day It started to re shoot and a NEW Green Stem appeared and then it started to bud and Flower ...I was so EXCITED!!!! WOOOO HOOO!... Well the last PURPLE flower just fell off last night with some high winds we had and now I was wondering since it still being in the pot it came in, It Has ROOTED itself into the ground.. Should I dig it up and re plant or Should I wait til SPRING to do it... Douglas Hunt says Re Plant it Now before the ground Freezes... I wanted to show Some more pictures of my Dilemma to show you My Poor pathetic CLEMATIS!!! and also show you what MY NEIGHBORS CLEMATIS looks like ....HERS is Just STUNNING and she planted it in a bottomless pot at the side of her Back shed...And Look How pretty it is still Blooming:))))..:... What do you Think NOW
Douglas Hunt
Now that you have seen these picture WILL IT LIVE OR DIE???? Help Please !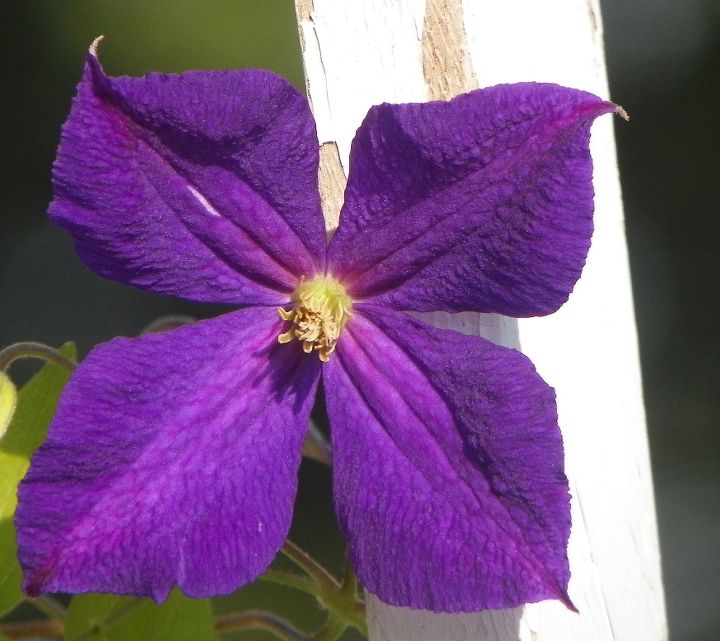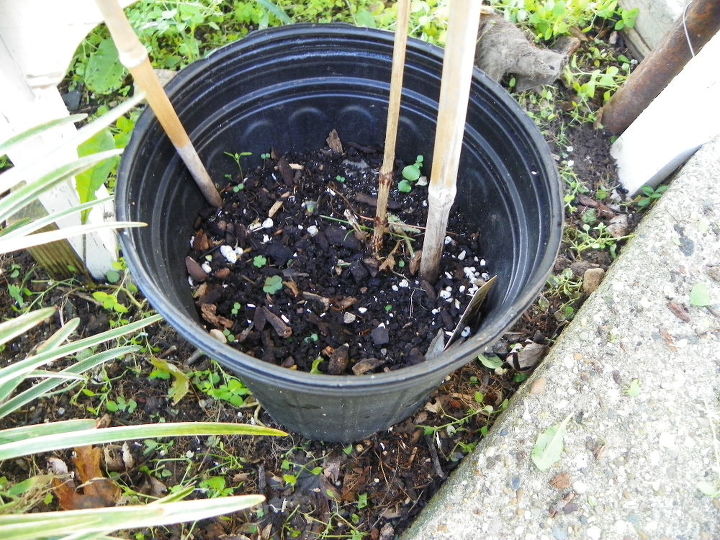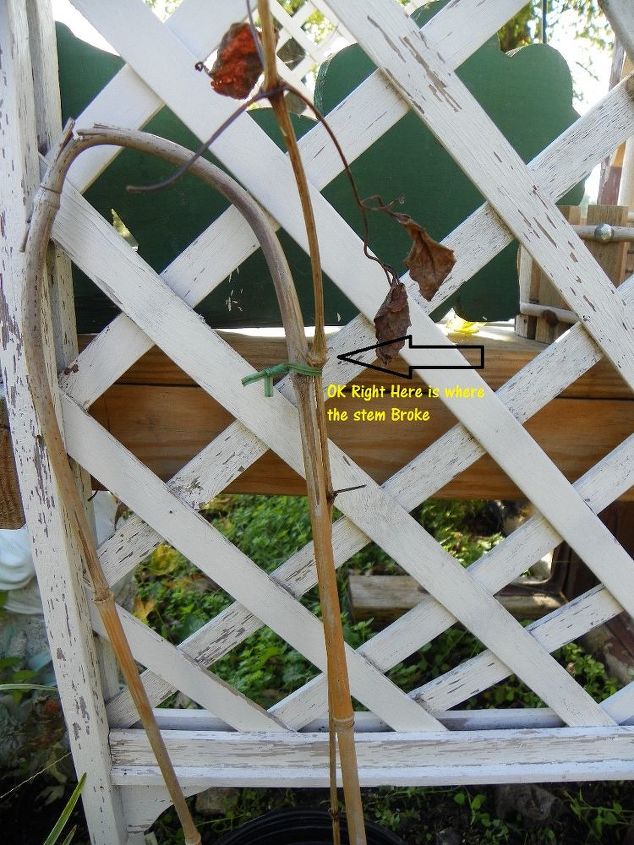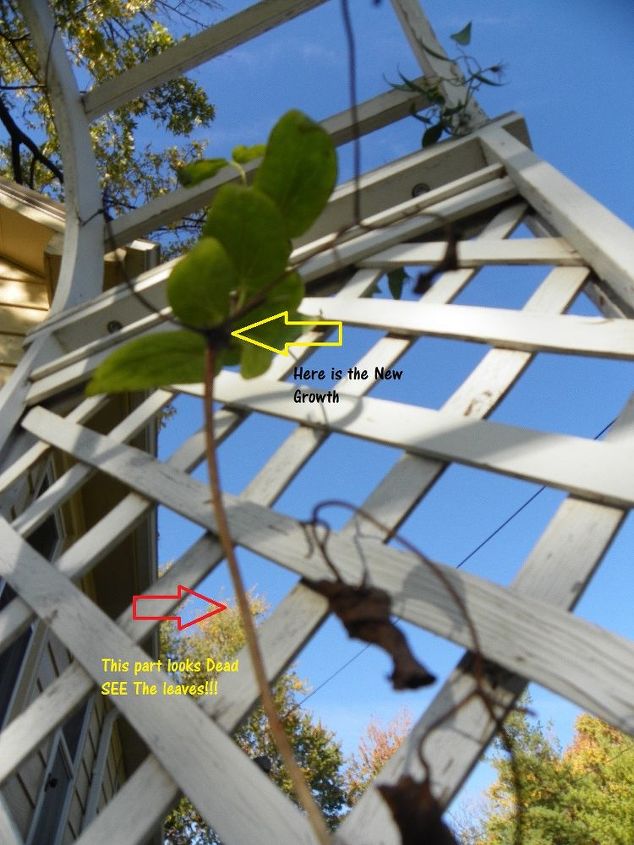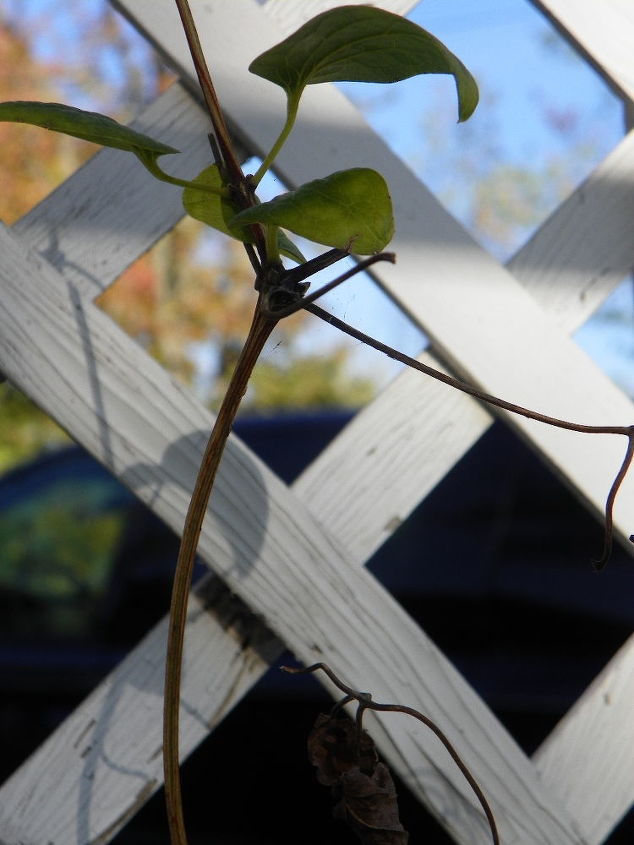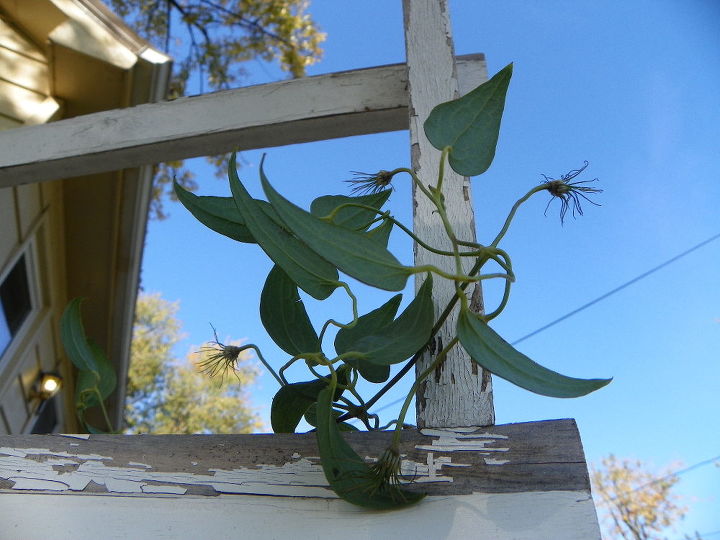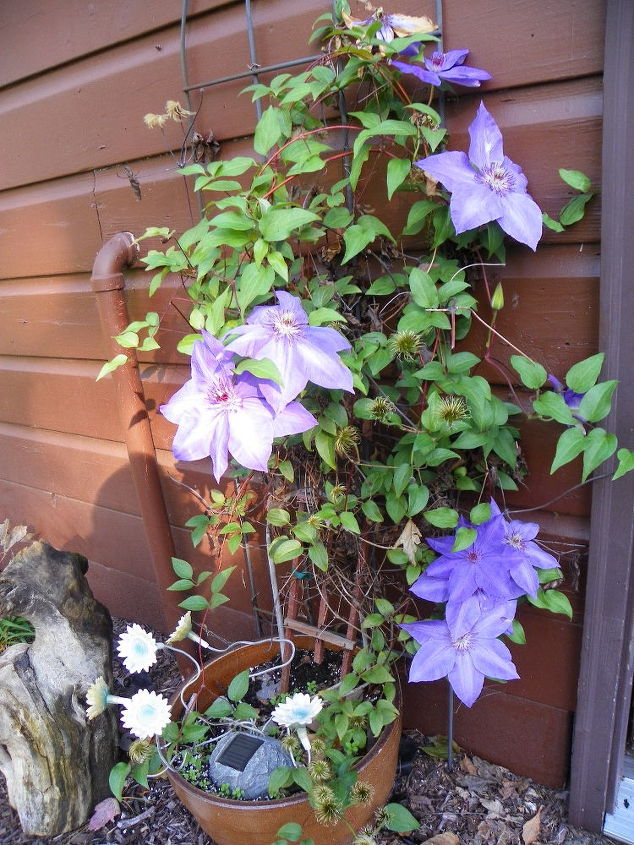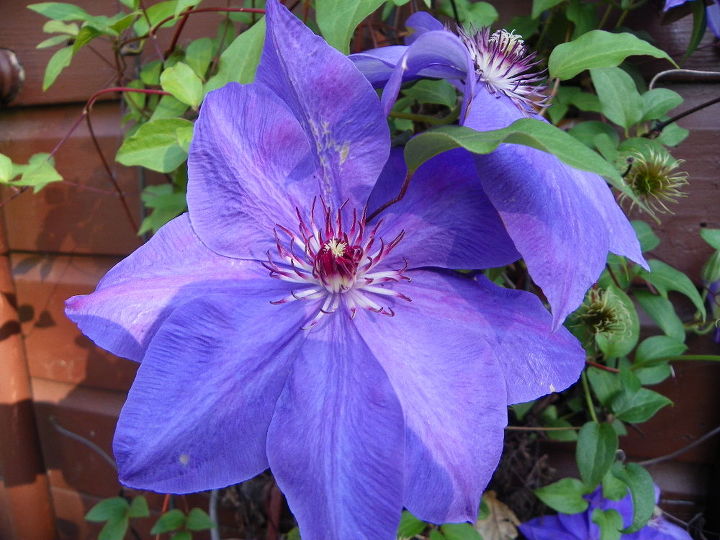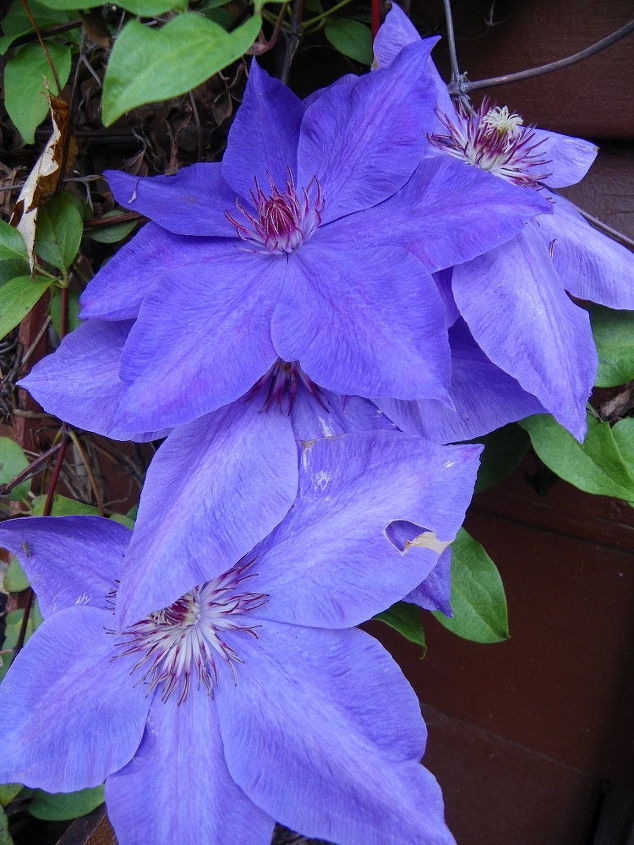 Related Discussions

Abby
on Nov 29, 2021
How to grow ginger in water?

Jim Ginas
on Jul 05, 2014
2nd Season in a ROW! Squash plants growing large and healthy leaves and the stems near the roots are looking healthy and turning dark green, getting flowers that grow... See more

Joan K
on Apr 21, 2012
Trail of dead grass appeared two weeks ago that starts in neighbor's yard and goes to the sidewalk, then continues past the sidewalk in a line into the grass into my ... See more

Jayme Renee
on May 23, 2014
2 years ago I moved and split these hostas. They were on the side of my garage which only gets morning sun. I moved them to the front of my house that gets morning an... See more

Ana M
on Jun 02, 2012
We have had this bush in our front yard for 11 years. Yesterday we noticed it appears to have died. Last week it was perfectly fine and green and lush! HELP!? Can any... See more

Pamela Knott
on May 14, 2014
Just read an article I found on the Farmer's Almanac website, well it was someone selling a book that was linked to the website. They suggested pruning the leaves off... See more

Rebekka
on Jul 23, 2014
I live in zone 7, southern New Jersey, and a discoloration is forming on my elephant ears. Can anyone tell me what I am doing wrong? Could it be watering before 8 AM ... See more