Questions About Shrubbery



Answered
Several months ago I posted about some shrubbery (but you might as well call them small trees, if not for their size alone) on either side of my windows from the bedroom. I was told they may be part of the "Thuja" family, because of their shape and size, but their actual species within that family is still a mystery. They used to have blue type berries but have not in quite awhile and are starting to get brown patches. We've been having drought like conditions and extreme temperatures over the past few years, so we're wondering if that might have something to do with it. They're also kind of growing wildly and uncontrollably because we're not sure of just exactly how much trimming we should do to them and what would "safe." These shrubbery or "mini trees" have been here a very long time (presumably since the house was built), so I'd hate to think of getting rid of them. Therefore I have a few questions to shoot to the crowd and experts concerning them:
1) Concerning the considerable amount of brown patches on them -- There is still some green foliage on them, but the patches and how far they've gotten concern me and there are weeds near them. Is there a way we can nurse them back to their original splendor?
2) Their condition, size and trimming and identification -- They're uncontrollably large and we would like to trim them (and we have to the branches that were close to the house, but they have yet to grow back). Do we need an arborist or specialist in this situation? If so, how much would it cost and where would we start looking?
3) Opinions and possible identification guesses are welcome.
Attached is a close up of the foliage from my window. Since i can't upload pictures from the iPad, I will post a url to it instead. The URL is:
http://rhapsodyofthoughts.files.wordpress.com/2012/07/20120717-103301.jpg
. You can also find a picture of it in my profile.
I hope no one minds the long post. :)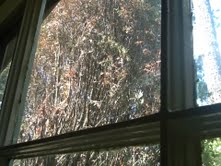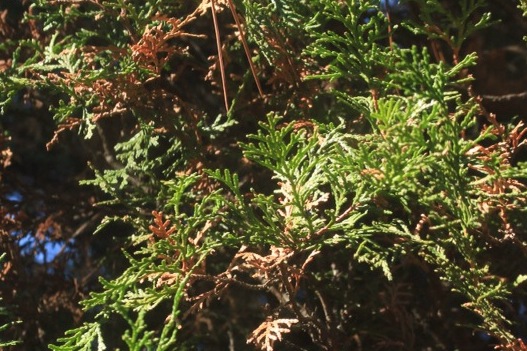 Related Discussions

Abby
on Nov 29, 2021
How to grow ginger in water? HappyGrandmaGA
on Feb 04, 2017
We planted a limelight hydrangea last fall and it was full of blooms...they are now dead. Do we prune the bush or just cut off the dead flowers? I know it is ok to... See more Milton
on Mar 24, 2015
Can someone tell me if Don Juan roses will survive the winter if planted in a large clay pot in Lawrenceville, GA? Thanks in advance for your help!

Jim Ginas
on Jul 05, 2014
2nd Season in a ROW! Squash plants growing large and healthy leaves and the stems near the roots are looking healthy and turning dark green, getting flowers that grow... See more

Joan K
on Apr 21, 2012
Trail of dead grass appeared two weeks ago that starts in neighbor's yard and goes to the sidewalk, then continues past the sidewalk in a line into the grass into my ... See more

Jayme Renee
on May 23, 2014
2 years ago I moved and split these hostas. They were on the side of my garage which only gets morning sun. I moved them to the front of my house that gets morning an... See more

Ana M
on Jun 02, 2012
We have had this bush in our front yard for 11 years. Yesterday we noticed it appears to have died. Last week it was perfectly fine and green and lush! HELP!? Can any... See more