What is This Grassy Plant? Answered
This grassy looking plant is popping up all over my garden- is it a weed? I like the interesting look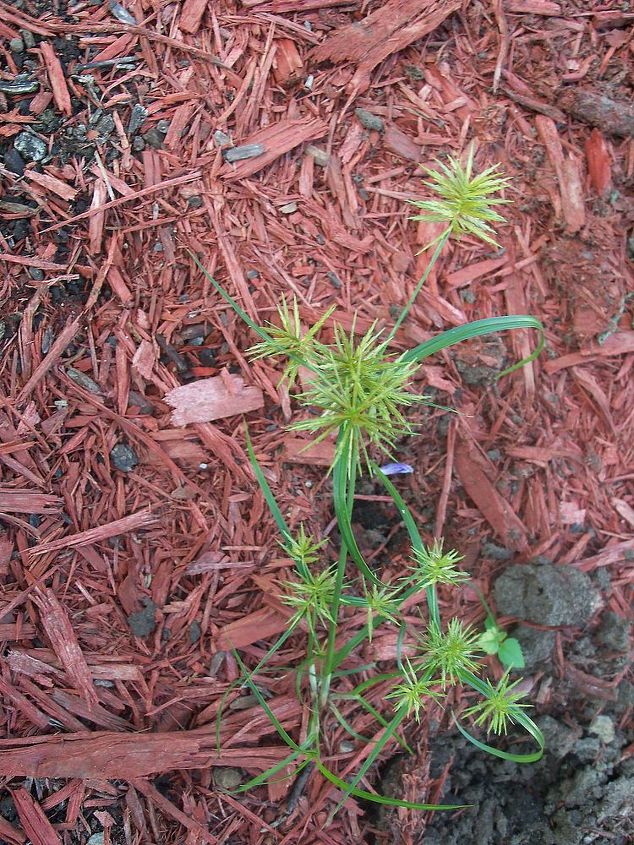 Related Discussions

Abby
on Nov 29, 2021
How to grow ginger in water?

Jeanne
on May 28, 2014
I have several of these volunteering in various places this year. I don't know what it is and it hasn't bloomed yet. In the picture it's the leafy green one in the mi... See more

Kimberlee
on May 18, 2012
It's growing wild near my house in the woods. There are several of these plants and they're very unusual. Any ideas?

Sherry
on Jun 17, 2013
Can anyone tell me what these plants might be? Are they plants or weeds? My husband seems to think they're weeds, but I don't think so. The one on the left definitely... See more

Letitia
on Jul 27, 2016
I have seen this posted as a climbing hydrangea and a climbing viburnum. I can't find it anywhere to buy.

Elizabeth
on Aug 29, 2018
This plant is growing in my neighbors yard.(she's moved away) so I don't know if she planted it or if they are weeds.