Answered
This is the first year I've seen this type of leaf and I don't know what it is but apparently it really likes my backyard which is very shady; it's popping up everywhere. Does anyone know what it is?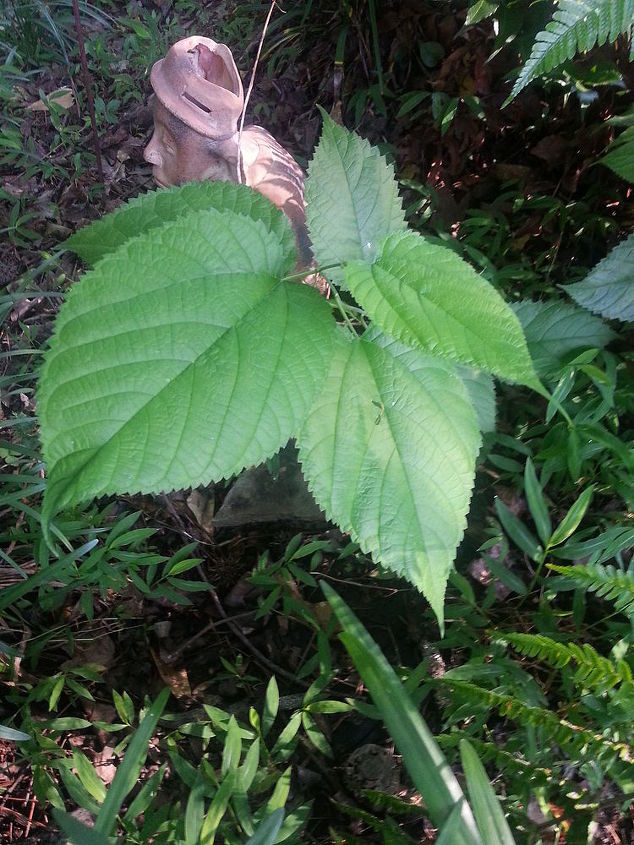 Related Discussions

Abby
on Nov 29, 2021
How to grow ginger in water?
Mary Hill
on Jun 05, 2013
I live in Montana....I don't remember planting anything that resembles this plant and they showed up all over my yard, I think they may be a weed. Does anybody have a... See more Kelly
on Aug 25, 2014
This plant started growing in my flower bed. It has really sharp prickers on it. Do you know what kind of weed this is? It seems as though I have to dig this up beca... See more

Darrel Rose
on Sep 07, 2015
It kind of looks like clover and spreads here it is spreading into my grass, it is very green though and does blend in but who wants this, I certainly don't. I have i... See more Dee
on Apr 18, 2017
What kind of plant is this?
House Of Hawthornes
on Jul 15, 2013
I have this thing growing in my flower bed that I've never seen before. It just sort of popped up out of nowhere. I was going to cut it down, but it sort of looks lik... See more