 Answered
My Dad was a cabinet maker. My kitchen was the last thing he built. I feel like it needs upgraded. My husband says "No Way!" I know my Dad will roll over in his grave if I painted it but we want to sell it. Am I crazy to think it needs upgraded to a paint job? Should I leave it alone? If not,then what?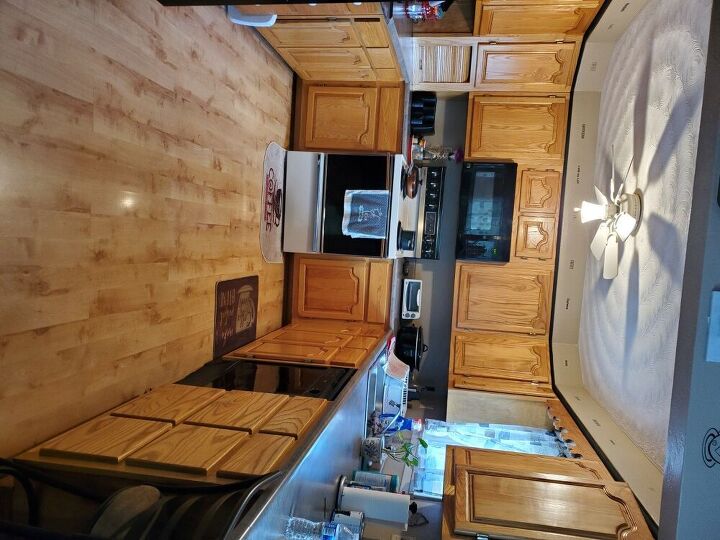 Related Discussions

Kerry Veen
on Mar 22, 2015
We have decided to paint our kitchen cabinets, but need to know which works better. Chalk paint or Rustoleum's kitchen cabinet kit? If you have used either your opini... See more

Crystal Paul
on Sep 03, 2012
I have an older home, built in 1826, with a kind of country style kitchen. This is not an eat-in kitchen and the table placed in the center is for prep work. The ca... See more

Cheryl @ Artzzle
on Jul 11, 2014
We have redone our kitchen and bathroom cabinets with a Rustoleum Kit and love them. Now we want to tackle the countertops. I'm looking for reviews from anyone who h... See more Edean
on Apr 10, 2018
I HAVE EARLY 1970'S KITCHEN METAL CABNETS THAT I WANT TO REDO BUT NOT JUST PAINT TO MATCH MY 1950'S STYLE KITCHEN DESIGN.MY WIFE AND I WANT IT TO BE REAL ORIGINAL ANY... See more

Jamie
on Jul 20, 2018
Tearing down is not an option. It's textured like the walls. I have decor on top now (NOT fake plants like circa 1990). Need help making it not look dated on a budg... See more Jacqueline Phillips
on May 03, 2017
They are good quality so I don't want to replace.