How to install a farmhouse apron sink? Answered
We are remodeling our kitchen and have run into a snag. It seems our cabinet layout may prevent us from getting our dream apron farmhouse sink. Our current sink is at an angle in the cabinet and from one corner to the next is only 30". Most of the sinks we love are 32"-36" wide. Surly there is a way to make this work, right? I'm going to include pictures so hopefully one of you DIYers will be able to help us figure this out. Thank you,Lolly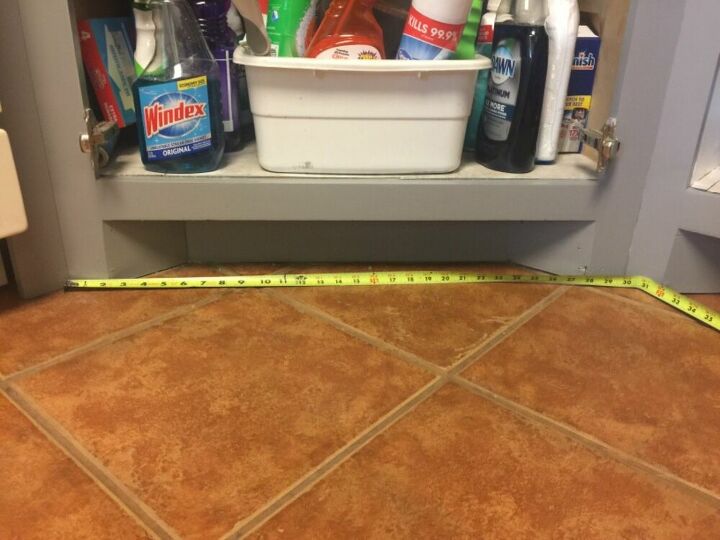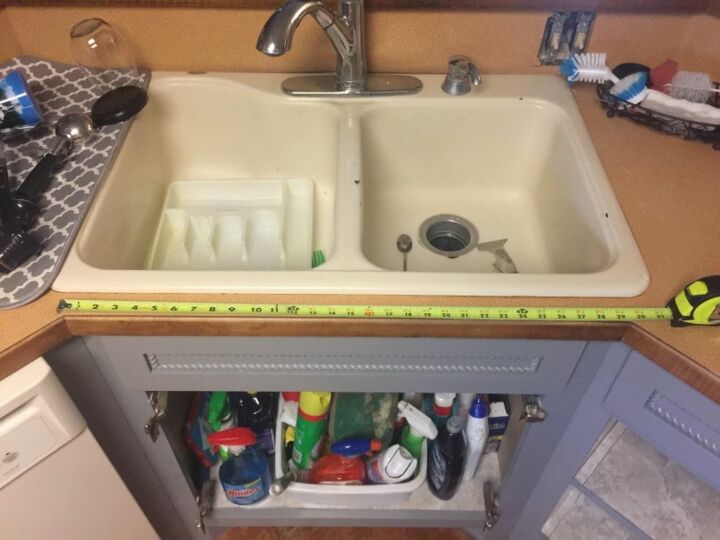 Related Discussions

Honeybear Lane
on Jul 07, 2014
We are building a house and I need to choose my sink. I want a farmhouse sink but I'm torn between white cast iron and more modern stainless steel. I feel like the st... See more Kathy Wilson
on Jan 30, 2014
We took the old popcorn ceiling off in our livingroom and thought we could just paint it. We fixed some hairline cracks where the joint in the sheetrock are, primed a... See more

Wendy Kennett
on Mar 14, 2019
Does anyone know of a new kitchen faucet that would fit as a replacement for my 80 year old Crane faucet, preferably a reasonably priced one? It is a slant back fau... See more

Renee Collier
on Jun 06, 2019
I'm wanting to paint my cabinets and redo the counter tops and back splash, but first I need to make this hole into a useful storage space.

Bonnie
on Oct 27, 2018
I literally don't have quite 3 feet room between fridge and stove.. counter depth fridges are expensive but I'm thinking of going smaller.. freezer on top kind an... See more TER
on Mar 07, 2020

Michelle Nendza
on Aug 30, 2018
I bought my home 5yrs ago, since money was tight after purchase, I kept appliances that came w the home, as kitchen was beautiful besides appliances. When I'm startin... See more