 Answered
Help! I hat can I do to update this room. The furniture is old but in excellent shape. Thought about painting it an antique white but thought I might ruin it. Haven't hung anything on the walls since I painted it. I love bright light and want to try to bring that into the room???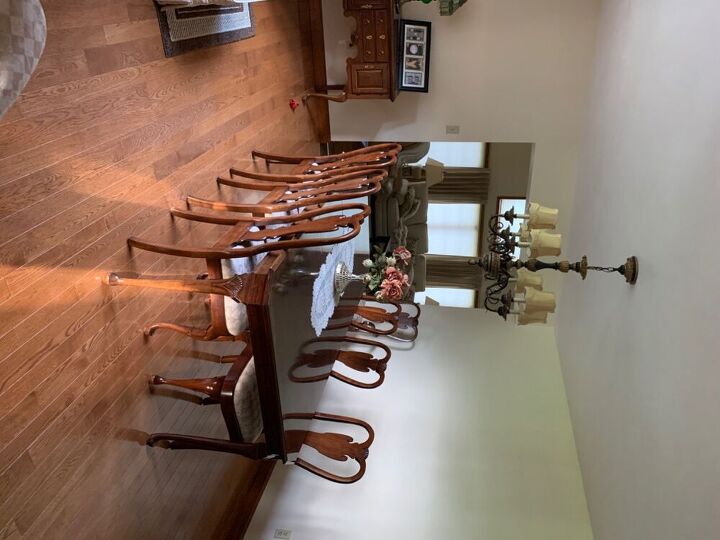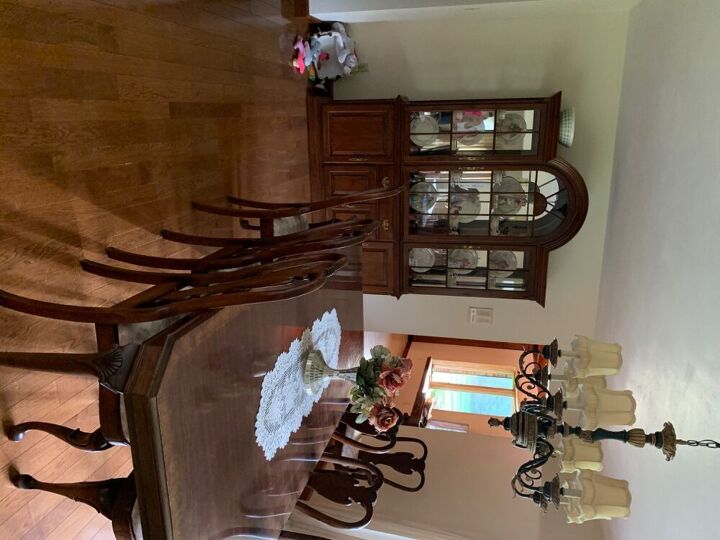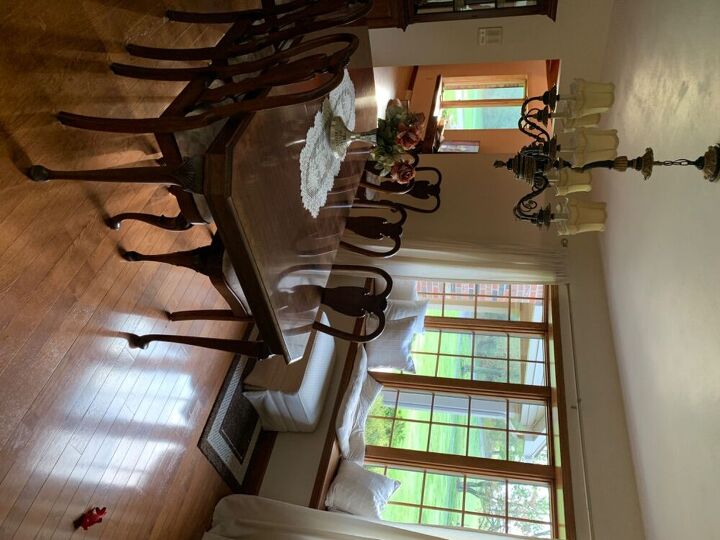 Related Discussions Anna
on Feb 02, 2021
This accent wall was done by the previous owners, by hand. I would really like to update it, maybe paint it. Possibly a charcoal color? What are your thoughts? Sin26299313
on Jun 21, 2018
I have a killer 70s bathroom with bland yellow countertops and white cabinet with layers of oil paint And an old glass door shower. Need a makeover for them or at le... See more

Clb4real
on Jul 28, 2018
Re-do a builder grade European cabinet laminate bathroom vanity? Ugh...short of replacing...

Sunnybrook
on Feb 17, 2016
Wow you did a lovely job on this French Provincial dresser. I have an old pecan finish bedroom suite that I have wanted to replace for many many years. The problem of... See more Stacey Reynolds
on Oct 10, 2017
I do not like the way the walls look but don't want to have to replace walls or just paint over them. O thought about using plaster on the walls and do texture art on... See more

Jill Siok
on Aug 16, 2020
Thank you to all who helped me with my "orange peel" living room walls- they came out great! Onto my bathroom disaster. Love the floor, I painted behind the toilet bl... See more Pam
on May 05, 2019
We are installing a new bathroom vanity in our half bath. The walls are not square so it doesn't fit snug. I am worried about water and the gap. Any ideas?