Need some second opinions on cabinet hardware



Answered
I'm going to be moving into a new apartment next month and there's no hardware on the kitchen cabinets at all. The kitchen has all the usual modern amenities -- the appliances are stainless, the countertops are gray granite, the cabinets and floors are a light wood -- probably oak -- and the walls are painted a medium shade of sage green. The landlord has given permission to add knobs and/or pulls, so all I need to do is pick something out. I've been looking at a lot of hardware the last couple of weeks, and I think I'm beginning to overthink this. I've found lots of knobs that I like, but am confused about which way to go as far as color and design are concerned. I would like to put knobs on the cabinet doors and pulls in a coordinating design on the drawers. Since the kitchen is modern, my first thought was to go with a contemporary style metal knob, but I also find myself gravitating toward something different, like ceramic or glass. I like the idea of using a different design knob within the same style/color on each cabinet for a fun look. I was also thinking of using copper knobs for a mixed metals look, as you might with jewelry. So what I need from all you wonderful Hometalkers is direction/assistance/advice/opinions in deciding whether to accent the appliances, the wall color or the cabinet color.
Below are pics of some of the knobs I'm considering -- what do you think ?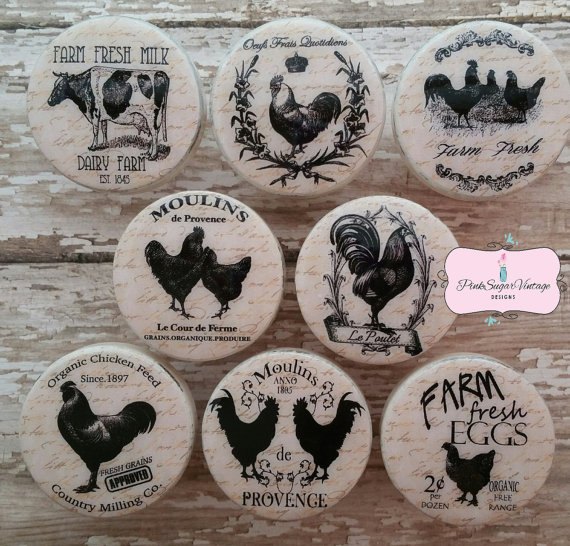 I love roosters and chickens -- have had a few kitchens decorated with them, so these play into that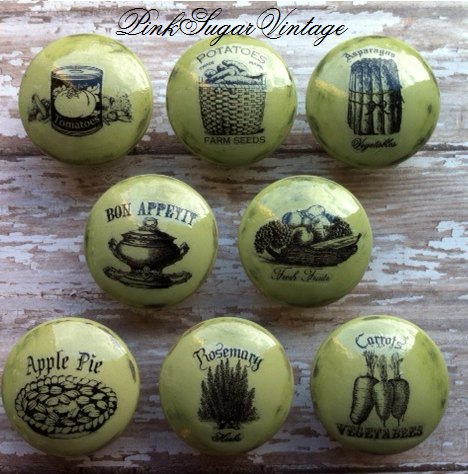 These (or something similar) would coordinate nicely with the wall color and offer different designs on each knob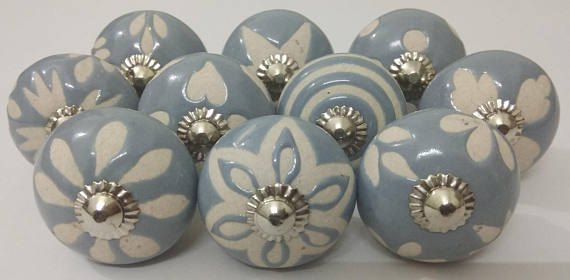 I'm trying to stay away from white -- I think it's too much of a contrast with the stainless (and black trim on them), but I like the gray and cream on these and the silver on top. I've found similar knobs in black and white. Lots of colors available in this general design -- see others below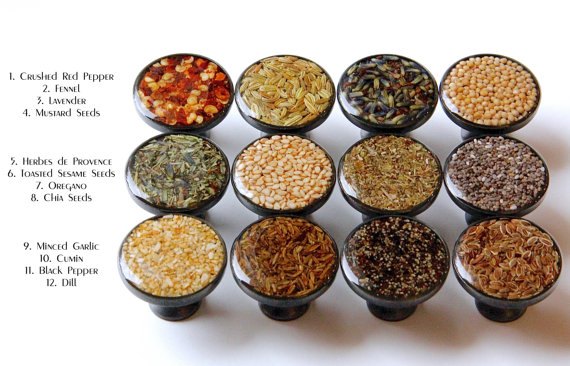 I thought these were very cool and unique. I would probably do a different knob on each set of cabinet doors (ie matching knob on left/right door per cabinet) and on each drawer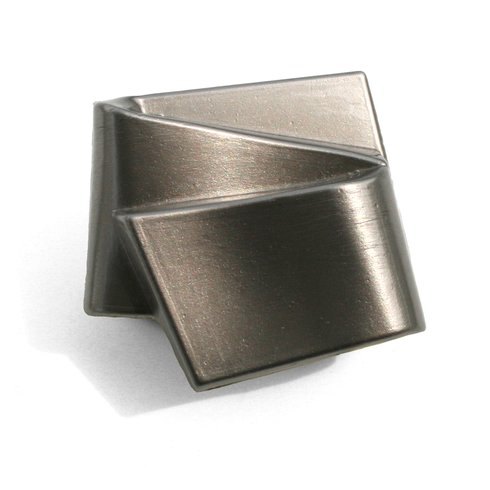 This image doesn't really do this knob justice -- it's a brighter metal than the photo shows. Has a matching drawer pull. I like the very modern look of this one.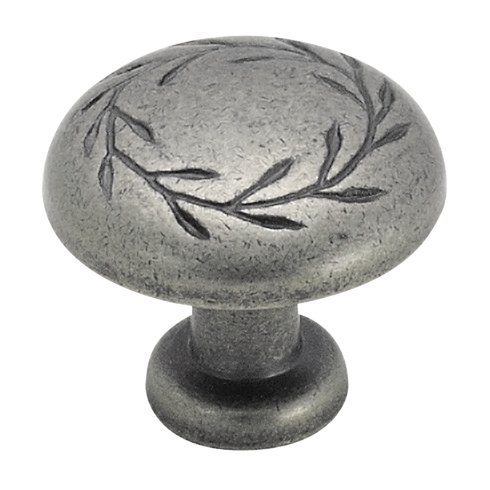 This comes in several different finishes -- this is the weathered nickel. There's also a satin nickel which is a bit brighter. A matching drawer pull is available.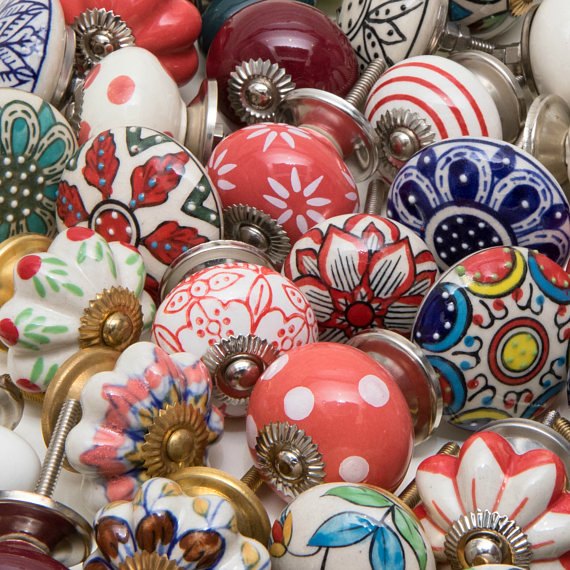 A different design for each set of cabinets and drawer ?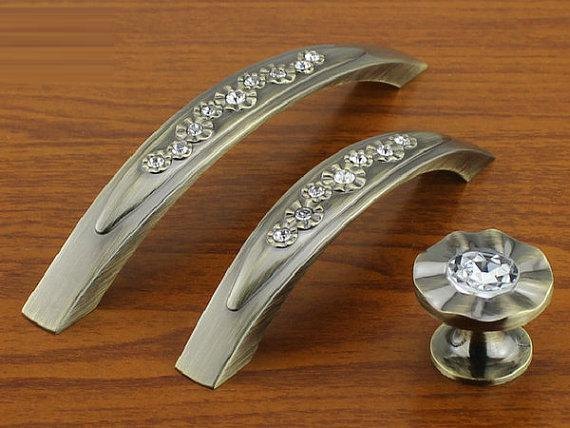 I like the bling on these ! But maybe not appropriate for a kitchen ??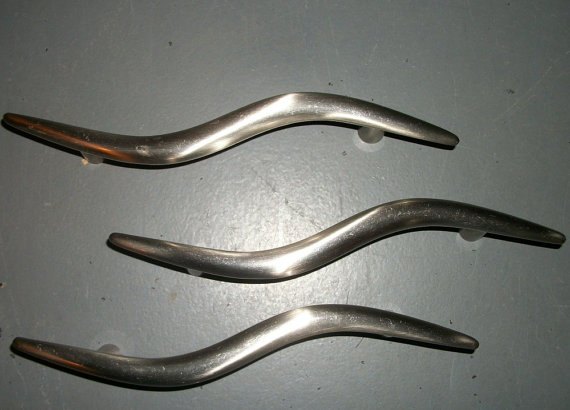 Another image that doesn't quite do justice to the item. These have a brushed finish on them which you can't see very well in this photo, and they're not as shiny as they appear. I bought these pulls for a previous apartment, and was thinking of going with them again.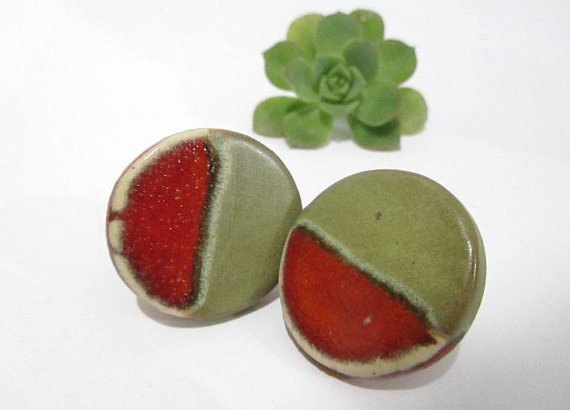 I love the red/olive color combination on these, it's unusual, and though red and green, doesn't look Christmas-y. My decor now is black/gray/red and I would like to carry that into the new place. These would coordinate with the wall color and I think they would look good with the wood, and also would work with what I already have.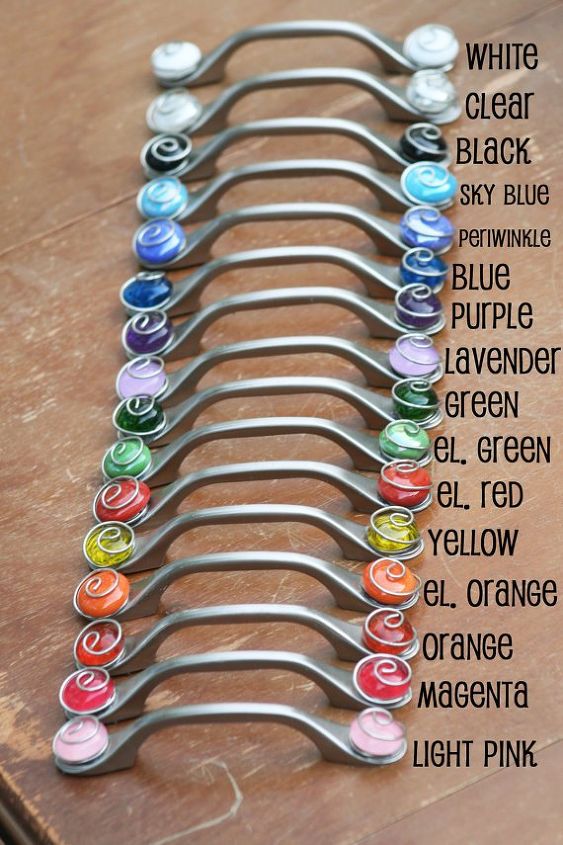 I would probably use multiple colors of these
Related Discussions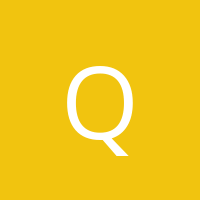 Quilter2
on Sep 18, 2017
Does having a paint over a popcorn ceiling change how I'd remove the popcorn ceiling?

Olga Hixson
on Apr 01, 2016
Edit:""" 3 years later😂 I decided to paint them white and I am so very pleased with the results!We bought a new house with these ugly cabinets. I really cann... See more

Heather
on Aug 11, 2014
I am looking for BUDGET options for my kitchen. It is very strangely laid out. I have 3 doors (laundry, bedroom and outside) that do not help the layout. I am planing... See more

Purplenine
on Jan 02, 2015
Doing kitchen renovations are out of the question, because just the thought of anymore construction could do me in, but the dust accumulation is really bad up there. ... See more

Honeybear Lane
on Jul 07, 2014
We are building a house and I need to choose my sink. I want a farmhouse sink but I'm torn between white cast iron and more modern stainless steel. I feel like the st... See more

Michelle
on Jan 08, 2017
Good morning need some help please. House built in 50's. Previous owners ripped out cabinet and put dishwasher in. I don't use it. It is only me in the home with pets... See more

Therese Given
on Nov 14, 2012
While cleaning up the breakfast dishes this morning I realized how much space my dish drainer takes up and how generally unattractive it looks. I have always kept it ... See more